A Chinese Ministry of Commerce spokesmen announced today that the US and China have agreed to roll back tariffs in phases.  If the two sides reach a Phase 1 agreement, "both sides should roll back existing additional tariffs in the same proportion simultaneously" according to news reports. "In the past two weeks, top negotiators had serious constructive discussions…" Markets and stocks reacted positively to the trade news.
But US/China trade expert warns that not too much should be read into these kinds of announcements. The US/China trade relationship will never be what it was before President Trump took office. Further, it would not matter too much whether Trump or Clinton had won the election, this relationship was headed toward a correction.
Amy Celico, a Principle at the Albright Stonebridge Group, spoke on US-China trade relationship at the Northeast Cargo Symposium in Providence, Rhode Island Thursday (November 6th). Ms. Celico is certainly qualified to speak on this topic. Prior to joining this high-powered consulting firm she served in the US State Department in Shanghai first as a Foreign Affairs Analyst, Bureau of Intelligence and Research and then as the Vice Consul at the U.S. Consulate. Then she moved over to the US Department of Commerce where she served as Deputy Director in the Office of Chinese Economic Area and then as the Senior Director for China in the office of the US Trade Representative. She served during both the Clinton and Bush administrations. She is fluent in Mandarin and has high level contacts in both governments.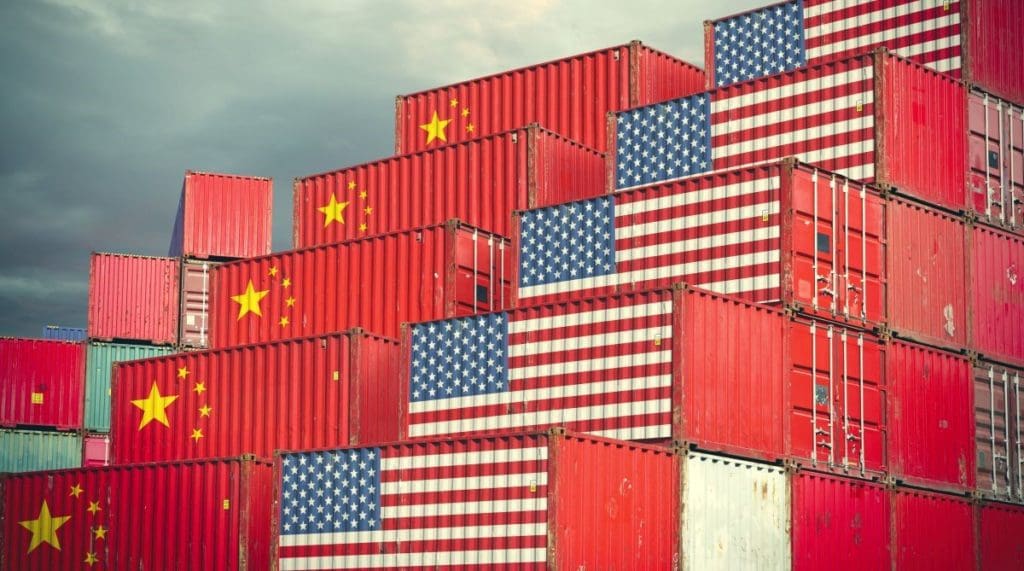 Ms. Celico is not alone in urging caution around trade pacts with China. Her analysis in many ways mirrors that of a report, titled "Chinese Influence and American Interests: Promoting Constructive Vigilance," that was released by the Hoover Institute last November.
She explained that the hope behind the Interim Phase One deal is to take some of the tension out of the relationship so that more and bigger deals will be possible subsequently. "The US and China are the twin propellers of global growth," so an improved relationship is important not just to China and the US, but to the world. Phase One's goals for the US are to have China buy more US goods, particularly agricultural products. China wants the tariff increases to stop, and indeed for some of the tariffs to be rolled back.
"But the relationship has not been this bad since 1989. I mostly blame the Chinese government." Six years after joining the World Trade Organization, an organization that promotes free trade, more and more barriers to free trade were being put up by China. China's goal was to "promote indigenous innovation and create Chinese global leaders" in a variety of industries.
Politically, the US started to shift toward pushing for more balance in the relationship. This policy went by the name "constructive engagement" and was bipartisan. It addressed bilateral economic, weapons proliferation, human rights, and climate issues as a bundle and was premised on the idea that both sides had more to gain from engaging on these issues than from letting the relationship deteriorate. The idea was that commercial relations could balance out concerns about the Chinese human rights, military buildup, and climate issues.
"But by 2015-16, many in the American business community were feeling China was gaining more from this policy, and they were gaining it at the expense of US business."
American politicians and diplomats were coming to the same conclusion. For forty years, China adhered to Deng Xiaoping's policies of reform and opening to the outside world and peaceful development. After Deng retired, these principles continued to guide China's behavior. The motto was to "hide and bide." "Hide your strength and keep your head down." The situation began to change dramatically in 2012 when Xi Jinping came to power. He has accelerated the more assertive policies initiated by Hu, his predecessor. These policies seek to redefine China's place in the world as a great global player that assertively pushes its interests forward.
"So regardless of who was elected in the last election, it was going to be a more contentious relationship." We have entered a "game of leverage" with both sides "misaligned with reality" in significant ways.
Trump's tariffs were an attempt to gain leverage. "They did bring China to the (negotiating) table." And if no deals are signed before December 15th, many trade goods could move from a 15 percent to a 25 percent tariff.
But Beijing believes it has leverage as well. "Their politicians don't face elections." The economic slowdown does hurt, their economy is shrinking at the fastest rate since 1990, but the "Chinese government is saying we will wait it out."
Trump's U.S. Trade Representative, the person in charge of negotiating the deal from the US side, is Ambassador Robert Lighthizer. "Bob has been consistent. This is not just about the trade deficit, it is about fairness." It is unfair that China forces technology transfers as a price for doing business in China, that they subsidize their industries, that they engage in intellectual property theft, and that they manipulate their currency to make their exports less costly.
Both sides want a short-term deal, but we need to recognize that "global competition is not going away. We have to think differently. Things will never go back to the way it was ten years ago!"
In a relationship based on constructive vigilance, the US has certain advantages. "We are a country with allies.  China is not. But the US needs to reinforce our alliances." And everything is a more uncertain during the Trump presidency. "I do follow the President on twitter."