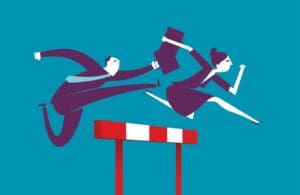 The rug has been pulled out from beneath us. Doing things the same way we've always done them will no longer serve us, so we can't simply put it back in its place. In fact, the definition of pulling the rug out from underneath someone is that doing so causes their plans to fail, because they have little recourse or time to respond adequately. It's a fitting metaphor for the world's supply chains, which have always had to figure out how to respond rapidly in the face of rug-tugging disruptions, although none at the scope of the current one. We can count on disruption occurring again, in some form, so the only way to respond is to build in the supply chain agility necessary to be able to respond more effectively next time our rug is yanked.
But we also don't have to put the same rug back in the same place. Similar to moving into a new home and finding that many household goods no longer fit their intended purpose, the rigid, linear supply chains of old do not fit today's needs. In spite of them no longer serving their original purpose well, like that old rug that doesn't fit and no one even likes anymore, antiquated supply chain systems endure.
Rigid, linear supply chains are not agile
The drive for greater cost efficiencies drove supply chains to operate as lean as possible. And S&OP was built to work within the constraints of structures and systems, all aiming at producing the perfect plan. These constraints led to silos cascading information in a linear, sequential fashion, via disconnected spreadsheets from demand to supply to inventory and finally capacity. But handoffs between these silos cause latency, and systems limited by processing speed and storage can take days to compute plans. By the time the plan is completed it is hopelessly out of date.
Adding to that, how do you even forecast in a time like this, when the historical data that would normally be used to predict demand is not indicative? As McKinsey reports, in consumer goods the swings in demand have been most visible and prominent. For example, Nielsen data from March showed a 76% increase in household supplies like laundry and paper products but a 36% drop in cell phone accessories. It doesn't take a data scientist to understand that if a statistical demand forecast uses past data to predict future trends, sales from April 2019 will be useless for April 2020, which will then be useless for April 2021. And even near-term the data will be problematic because as McKinsey points out, demand patterns will continue to vary based on whatever shape consumption takes as the economy recovers.
When demand and supply are fairly stable, forecasting algorithms approach a useful accuracy, and your planners can operate closer to cruise control, relying on automation to flag only the exceptions worthy of attention. But when we live in times like these, exceptions may be the entire day. Our supply chains have always needed agility to respond quickly, but especially once they sense disruption. The most accurate prediction we can make for the future is that times of disruption are the new normal. Which means agility needs to be the new normal.
What makes a supply chain agile?
When asked what about the current situation would make their company better in the long run, 72% of CFOs ranked better resiliency and agility as the number one trait, according to PwC's COVID-19 CFO Pulse Survey. So what makes a supply chain agile?
I offer three capabilities essential to an agile supply chain – visibility, concurrency, and collaboration.
Visibility means being able to view the entirety of your supply chain, so you can plan across all the network and not just in functional silos. It means sensing problems immediately, with alerts that monitor your data, flag exceptions, and show the impact.
Concurrency means being able to make and manage synchronized plans across time horizons, business processes and organizational boundaries at the same time. With concurrent planning, a change in one part is reflected real-time across the entire supply chain – supply is not surprised by a change in demand, because it is visible instantly across the connected network without latency.
Collaboration is about bringing the right stakeholders together, in real-time, to evaluate alternative scenarios against your most important corporate metrics. When you can run scenarios across a connected supply chain instantly, you can create hundreds or even thousands ready for various what-if questions. With the best scenario in hand, your team can collectively move forward in a common environment, without triggering a prolonged chain of emails.
Disruptions pull the rug out from under us, but we don't have to put it back the same way. I cleaned house as part of my own recent move, because just like many of today's supply chains, what served yesterday's needs won't be useful going forward. Lean supply chains without subtier supplier visibility oriented toward a monthly planning process simply no longer work as designed. As we move from crisis management to the new normal, let this be a wakeup call for the supply chain of the future.
We can't be sure of the near-term future: will it be shaped like a U, V, W or L (the alphabet soup economists use to predict the shape of the recovery curve)? Nor can we know what the new, or next normal will be in the mid or long-term. What we can be sure of is change, disruption, and volatility. Agility, especially supply chain agility, is the surest capability we can develop to help us navigate these times.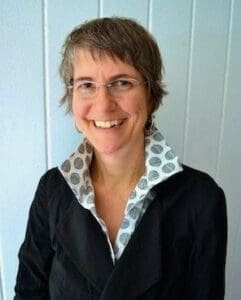 Polly Mitchell-Guthrie is the VP of Industry Outreach and Thought Leadership at Kinaxis, the leader in empowering people to make confident supply chain decisions. Previously she served in roles as director of Analytical Consulting Services at the University of North Carolina Health Care System, senior manager of the Advanced Analytics Customer Liaison Group in SAS' Research and Development Division, and Director of the SAS Global Academic Program.
Mitchell-Guthrie has an MBA from the Kenan-Flagler Business School of the University of North Carolina at Chapel Hill, where she also received her BA in political science as a Morehead Scholar. She has been active in many roles within INFORMS (the Institute for Operations Research and Management Sciences), including serving as the chair and vice chair of the Analytics Certification Board and secretary of the Analytics Society.