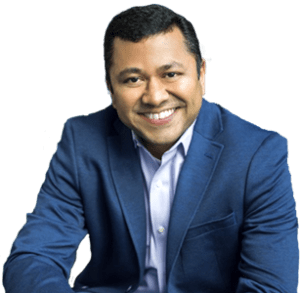 As researchers around the world race to develop a safe and effective COVID-19 vaccine, pharma
companies also face another daunting challenge: how to distribute hundreds of millions of
highly sensitive vaccine doses, quickly and accurately, across the country and the world.
Normal vaccine distribution was already inherently complex with a myriad of issues – including
security, temperature control, political/trade challenges, multiple geographies and
transportation modes, transit times, and carrier capacity – that have to be precisely managed
and tightly coordinated across a vast network of stakeholders. COVID-19 distribution efforts will
be infinitely bigger and more complex. Can our pharma supply chains meet the moment?
I think they can. But to do so, data and advanced technologies – visibility, artificial intelligence,
machine learning – need to play a key role, particularly during that critical "last mile" to final
destinations. The good news is that many pharma distributors appear to have their eyes (and
their checkbooks) wide open as they invest in various 'cognitive supply chain' capabilities that
will provide critical visibility into vaccines in transport, enabling various predictive and
corrective actions to help expedite deliveries and prevent damage, spoilage or theft.
Here are some of the unique aspects of the challenge, together with several of the
"must-haves" when it comes to safe and efficient vaccine distribution.
There are lots of unknowns. Having never faced anything approaching a distribution effort of
this scale, there's a lot we don't know. We don't know when there will be a vaccine. We don't
know whether one dose will suffice or two might be required to confer immunity. We don't yet
know which segments of the population or which geographies might need to be prioritized as
the vaccine becomes available. With so much uncertainty on so many key questions, the
cognitive supply chain will have to be highly flexible and agile.
Pharma supply chains are uniquely complex. Pharma supply chains have a unique structure. In
addition to the drug manufacturers at the top of the chain, there are several healthcare
services and distribution companies that manage the complexities of logistics (amongst other
tasks), across a group of stakeholders that includes customers, suppliers, and local, state and
federal government partners. Distributors need to consider how product is supplied and
re-supplied to major metro areas versus rural regions, which are more complex in terms of
distribution and personnel.
Monitoring is mission critical. Many industries require close monitoring of essential and /or
perishable products. Vaccines take this to the extreme, because they are highly perishable and
must be maintained at very cold, specific temperatures. (Several of the Covid-19 vaccines in
development are expected to require temperatures ranging from minus four to minus 94
degrees Fahrenheit, which can be very difficult to maintain in transit). This necessitates
something the industry calls 'the vaccine cold chain,' which is a supply chain that can keep
vaccines in tightly controlled temperatures from the moment they are made to the moment
they are administered to a patient. A 2019 study estimates 25% of vaccines are degraded due
to being exposed to out-of-range temperatures, resulting in more than $34B in losses (these
vaccines are always throw away), not to mention the cost of illnesses that could have been
prevented by timely deliveries of high-quality vaccines.
The cognitive supply chain that many healthcare companies are working to create aims to
tackle issues such as these head on. Critical components include real-time supply chain visibility
together with machine learning and artificial intelligence capabilities so that companies not
only have better visibility into vaccines when in transit, but also the ability to mitigate issues as
they arise or even predict and prevent them entirely.
For example, real-time temperature monitoring and alerts can help distributors, shippers and
carriers maintain constant watch on temperature thresholds. If any vaccines are in danger of
compromise, shippers and carriers can collaborate based on real-time data to expedite the
shipment of replacement vaccines, locate additional trucks and scarce refrigerated trailers
(several major logistics companies, including UPS and DHL, are reported to be investing in new
storage facilities for cold chain management) or optimize lanes to speed up delivery times.
Real-time monitoring can also serve as a strong deterrent against theft.
Bigger picture, the cognitive supply chain promises to play a huge role in more efficient, leaner
pharma supply chains, especially in the last mile arena, which has been underserved historically
by technology. Today, because of the difficulty in predicting demand for vaccines and other
critical medical supplies, the industry tends to hold a great deal of inventory in stock all over the
world, so when demand spikes, product is relatively close to those in need. But carrying all of
that inventory comes at a high cost. A cognitive supply chain will help the industry predict
demand, better manage and protect product in transit, and track and account for products as
they are delivered. That should lead eventually to a leaner, more optimized pharma supply
chain and better outcomes for consumers.
I recently spoke with Joshua Dolan, Vice President of Global Logistics at Cardinal Health, one of
the world's leading healthcare services and products companies. He summed up the promise of
the cognitive supply chain succinctly: "We are working toward a cognitive network that will
allow us to flow inventory unencumbered across the entire supply chain, so customers can be
served wherever they are with a frictionless experience."
Yes, there are many unknowns and hurdles ahead and distributing the COVID-19 vaccine
presents many challenges. But armed with our most advanced technologies and collaboration
across the pharma supply chain, we have the tools to rise to the occasion.
Matt Elenjickal is the Founder and Chief Executive Officer of FourKites. He founded FourKites in 2014 after recognizing pain points in the logistics industry and designing elegant and effective systems to address them. Prior to founding FourKites, Matt spent 7 years in the enterprise software space working for market leaders such as Oracle Corp and i2 Technologies/JDA Software Group. Matt has led high-impact teams that implemented logistics strategies and systems at P&G, Nestle, Kraft, Anheuser-Busch Inbev, Tyco, Argos and Nokia across North America, Western Europe and Latin America. Matt is passionate about logistics and supply chain management and has a keen sense for how technology can disrupt traditional silo-based planning and execution. Matt holds a BS in Mechanical Engineering from College of Engineering, Guindy, an MS in Industrial Engineering and Management Science from Northwestern University, and an MBA from Northwestern's Kellogg School of Management. He lives in Chicago.