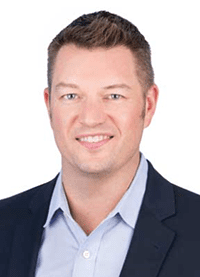 Earlier this month, I had the opportunity to speak with Chad Collins, CEO of Körber Supply Chain Software. Chad and I discussed the widespread labor constraints impacting warehouse operations across North America and Europe.  I told Chad that I believe warehouse labor constraints will continue for extended time, and that warehouses must actively manage with this in mind.  I asked him to provide his perspective on today's warehouse labor dynamics. I also asked, what are the ways in which management can improve engagement with warehouse workers? And finally, what warehouse technologies can help improve associates' job satisfaction, productivity, and safety?
Below are some key points from our discussion as well as the full video interview.
Warehouse Labor Shortages
Chad's discussions with clients about warehouse labor centered on labor costs for the first 20 years of his warehouse technology career. However, in the last 3 years the discussion has shifted to labor availability. The average warehouse today is turning over its labor force about 50 percent per year. Labor has effectively become a scarce resource. As a result, warehouse managers have adjusted their focus. They now place additional emphasis on providing an attractive work environment to increase job satisfaction and support employee retention. There is increased focus on better working conditions and labor engagement to deliver an overall better work experience. Specifically, there is a focus on safety of the associates in the warehouse, with some of the new ergonomic designs of equipment, and a big push for gamification of the technology.
Health, Safety, and Employee Engagement
Most complex warehouse operations have a warehouse management system (WMS) in place. And a WMS serves as a foundational technology on which operations can extend. For example, Körber implemented an app station to support contact tracing during the COVID-19 outbreak. This app determined which people had been in contact with others in the facility based on information that was already available through a WMS – the tasks, to whom they were assigned, the locations of the tasks, and the general time frame.
A number of companies also find that voice technology provides ergonomic benefits to the workers while also boosting productivity. The ergonomic benefits are derived from freeing a worker's hands from the use of a hand-held computer and the additional bending, looking down, reaching, and other movements required. It can become ergonomically challenging to workers that make these repetitive movements for many hours per day. Autonomous mobile robots (AMRs) are another technology that can provide multiple benefits with respect to warehouse labor. AMRs typically take over the mundane warehouse tasks, such as transporting items between stations within the warehouse. This allows workers to focus their attention on more productive tasks such as picking while also reducing the amount of required walking. In addition, robots provide an element of novelty. Warehouse associates are often intrigued by the robots, typically enjoy working alongside them, and often even give the robots names.
Finally, gamification has delivered strong results in facilities that have deployed it as a way to keep employees motivated, inspired, and engaged in their work within the warehouse. A lot of the modern workforce is used to gamification from social media apps. It can therefore serve as a familiar approach that offers potential to improve the work environment while also incentivizing productive activity.
What Technology is Best for Me?
There are so many technology options available to today's warehouses. Where should an evaluation start? Chad recommends starting with the objective viewed from business or operations perspective. The warehouse's goal may be to improve customer satisfaction with quicker response times. Or it may be to address labor challenges. Define the business problem first. Then map particular technologies with the business problem you are looking to solve. There is no "one size fits all." DCs, material handling characteristics, order profiles are all different. As are the business challenges at hand. Simulation technology can assist in modeling the impact of adopting various technologies, warehouse layouts, or process changes.
Körber's Acquisition of enVista's Enspire Commerce
I asked Chad what new product capabilities Körber obtained from its recent acquisition of Envista's Enspire Commerce Platform. This platform enables companies with inventory in multiple locations (DCs, retail stores, supplier sites) to identify their inventory across sites, take the order, and then make decisions about the best way to fulfill that order. It also supports store activities such as point-of-sale, merchandising, and clienteling.
The full video interview is below: