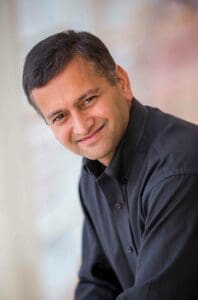 So much has changed in a year! While the supply chain pressures that have built up over the last two years continue to abate as transportation capacity problems ease and consumption shifts from goods to services, newer challenges and opportunities lie ahead. As costs pressures build up, organizations need to get creative in increasing the focus on cost optimization while ensuring resilience and business continuity.  As we turn the page on 2022, I'd like to make five supply chain predictions about what to expect for 2023.
A rough start with positive signs down the road: As businesses face inflationary pressures, slowing customer demand, and a potential recession, expect the first half to be rough. Organizations will be pressured to reduce costs and do more with less. As the U.S. and E.U. are experiencing these pressures, China will pick up some slack. 2022 saw China's economy grow at a historically low level of 3%, owing to the zero-COVID policy and slowing export volumes. However, with the zero-COVID policy now relaxed, the GDP growth is forecasted to be 5%. The aggressive interest rate hikes by the Federal Reserve are expected to ease as the year progresses, improving predictability and helping address rising cost concerns. In a soon-to-be-published survey conducted by Coupa Software, European supply chain leaders cited the ongoing geopolitical conflict in Ukraine as a major concern. The optimist in me likes to believe that the Russian aggression on Ukraine will not be prolonged, given the toll it is taking on the citizens of both the nations. All these factors together place the second half of 2023 in a more positive light.
Supply chain spend will tighten while building resilience remains a focus: Supply Chain spend broadly categorized into operational expenses, working capital, capital investments, and MRO (maintenance, repair, and operations) spend will be under scrutiny. However, organizations will strategically target derisking their supply chains by adding optionality and reducing single points of failure. With the disruptions experienced in recent years, chief financial officers are now more educated in the role of supply chain in ensuring business continuity. They will be more open minded and thoughtful about resilience investments even amid budgetary constraints, as long as a valid business case exists with specifics on how such resilience will reduce the overall risk. The aforementioned soon-to-be-released global survey by Coupa of over 1,000 supply chain executives shows that about 80% of respondents expressed the intent to continue investing in digital technologies that bring more resilience and agility.
Proven technology solutions will gain ground as hype gets filtered out: Supply chain tech that offers hype but is not backed with solid, proven capabilities will get filtered out. Meanwhile, tech that solves the practical and the most pressing problems businesses experience will strengthen their hold, especially as companies look to invest more in solutions that help optimize business spend while building resilience. The solutions that focus on delivering efficiencies and cost savings will gain ground. As budgets get pressured, organizations will be a lot more thoughtful in surgically targeting investments which deliver measurable benefits.
Human-AI collaboration picks up momentum: As organizations look to do more with less and make their workforce more productive, they will continue to prioritize AI that assists humans cognitively and physically. Accelerating investments in smart robots in warehouses that bring goods to people will reduce repetitive work. Decision support systems will serve up insights to human decision-makers at the point of decision.On the topic of Human-AI collaboration, it would be remiss if I didn't address the topic of Generative Artificial Intelligence (AI). This very specific application of AI, wherein AI generates entirely new content based on human prompts, has entered the mainstream consumer arena. The recent excitement around OpenAI technologies such as ChatGPT and Dall-E illustrate this. However, I expect the usage to be limited in the business arena through this year, barring some niche areas such as content creation in marketing where such technologies can assist humans. However, it is worthwhile for leaders to keep tabs on how these technologies evolve through the rest of 2023.
ESG priorities remain top of the executive and board agenda: ESG (Environmental, Social, and Governance) remains critical with shareholder and employee activism, tightening regulation, and consumer preferences. However, in an inflationary world, one cannot assume that consumers will pay more for sustainable offerings. Instead organizations will prioritize sustainability improvements that will also yield cost savings. Thankfully, there are quite a few opportunities within the supply chain that can accomplish both objectives – such as optimizing transportation routes, streamlining inventories, and switching modes of transportation to more sustainable kinds.
While these supply chain predictions are not meant to be exhaustive, I hope they do provide some context in terms of what to expect in 2023. Within the increased desire to gain end-to-end supply chain visibility, overall I see cross-functional collaboration across supply chain, procurement, and finance picking up steam and digital investments geared towards accomplishing such collaboration. Supply chain is a team sport and will increasingly be so!
Dr. Madhav Durbha is the Vice President of Supply Chain Strategy Coupa Software, where his team helps customers and prospects solve various supply chain challenges. Prior to Coupa, Dr. Durbha held positions at LLamasoft, Kinaxis, JDA Software and i2 Technologies, Inc. With more than 20 years in the supply chain industry, Dr. Durbha has broad experience in strategy & process consulting, supply chain software, program management, software application development & deployment, machine learning and data science. He received his Ph.D. in chemical engineering from the University of Florida and his bachelor's degree in chemical engineering from the Indian Institute of Technology at Madras.