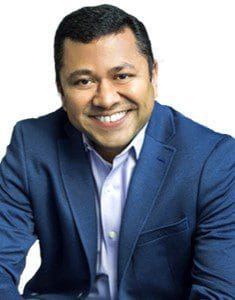 As an engineer, former solutions architect and now CEO of a leading supply chain technology company, I have a real affinity and respect for Chief Information Officers (CIOs) and their teams, without whom successful enterprise technology deployments would be impossible. That's why I value the time I get with CIOs every bit as much as I value time with CFOs, CSCOs and supply chain professionals of every stripe.
Recently, I've been asking CIOs the "What keeps you up at night?" question as it relates to the operations and performance of company supply chains.
OTIF. We're just not meeting customer expectations. And that's impacting our top-line revenue and our cost to serve.
I'm paraphrasing an answer I've heard from more than a few CIOs of late. Many companies are still struggling to deliver "on time and in full" — that most basic of shipper promises, which says, "You're going to get exactly what you ordered, and you're going to get it on time."
As the CEO of a company whose solutions specifically solve for OTIF deliveries, it's particularly disheartening to hear. We are well into the era of real-time transportation visibility, where shippers and their partners can track freight in real-time across every mode of transport.
So why are so many still falling short of OTIF targets (and other key metrics)?
My answer — to CIOs in particular — boils down to the complicated and disconnected stack of supply chain solutions most companies are saddled with, from legacy systems that weren't architected to ingest and process real-time data to newer point solutions that are siloed from other critical operational systems.
What's needed is a modern platform approach to supply chain tech — with the specific objective of enabling effective real-time execution.
Planning is practically useless anymore
I've said it plenty — supply chain volatility is the new normal.
That means planning still has its place, but its role is diminishing. In a world of nearly continuous supply chain disruptions, success will increasingly depend upon the ability to react quickly and effectively as real-world conditions change. To use an American football metaphor, if supply chain professionals were quarterbacks, they would need to call a lot more audibles on a day-to-day basis than they used to. If we want them to call the right plays in those critical moments, they need to be supported by a platform built for real-time decisions and execution.
What does that look like?
Let's go back to OTIF. Your real-time transportation visibility solution can tell you where your shipment is in transit, and the AI built into that solution can give you a highly accurate ETA. That covers "on-time." But to verify the "in full" part, your real-time transportation solution needs to be connected to warehousing, inventory, fulfillment and order management.
Supply chains, after all, are very appropriately named — and the old saying about a chain being only as strong as its weakest link holds true here. What's more, today's supply chains operate at lean levels. If an inbound truckload is late by even a few hours, it could jeopardize an entire outbound load or halt production.
A platform approach to real-time supply chain execution integrates across every critical system so you can get a real-time ETA together with a live view of your inventory. A platform approach is about orchestration across multiple systems using real-time data, building in the right workflows to leverage that data for common supply chain use cases, and leveraging AI to surface risks, provide insights so supply chain professionals can proactively address issues, and eventually automate certain remedial actions.
Be willing to share data – and make it easy
CIOs are critical change agents in all of this. My mantra when speaking with them is, "Please be willing to share data across systems — and make it as easy as possible."
That said, many CIOs wisely insist that their internal business counterparts and their technology partners take a use-case-by-use-case approach, where the objectives and potential business value of a project are clearly articulated, and system integration and data-sharing requirements are well-defined. In this business environment, everyone is looking for quick wins that address tangible issues and deliver concrete returns.
Supply chains are entering an era where planning takes a backseat to an emphasis on real-time execution excellence. That will only be achievable if companies take a modern, platform approach to their supply chain systems.
Matt Elenjickal is the Founder and Chief Executive Officer of FourKites. He founded FourKites in 2014 after recognizing pain points in the logistics industry and designing elegant and effective systems to address them. Prior to founding FourKites, Matt spent 7 years in the enterprise software space working for market leaders such as Oracle Corp and i2 Technologies/JDA Software Group. Matt has led high-impact teams that implemented logistics strategies and systems at P&G, Nestle, Kraft, Anheuser-Busch Inbev, Tyco, Argos and Nokia across North America, Western Europe and Latin America. Matt is passionate about logistics and supply chain management and has a keen sense for how technology can disrupt traditional silo-based planning and execution. Matt holds a BS in Mechanical Engineering from College of Engineering, Guindy, an MS in Industrial Engineering and Management Science from Northwestern University, and an MBA from Northwestern's Kellogg School of Management. He lives in Chicago.