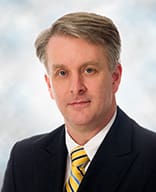 Supply chain execution convergence is a hot topic these days. The need for end-to-end visibility and solutions that proactively enable planning and the ability to react to the unavoidable disruptions is paramount. Organizations need to evaluate their overall supply chain approach and to consider how supply chain execution convergence can get them to the next level.
Rethinking the Traditional Supply Chain
More than just a buzzword, supply chain execution convergence allows for better collaboration and optimization between each team and silos in the enterprise. Rather than optimizing individual operations – transportation, warehousing and others independently – it optimizes the entire flow to get the most benefit. The idea is to bring together the individual silos within a business, from the front end to the back end, from warehousing, manufacturing, logistics, purchasing, etc. to manage the end-to-end supply chain. Wouldn't it be great to break down the silos between those parts of the organization, and start to get the systems, processes and people working together?
Two Factors Driving the Need for Convergence
Visibility and collaboration. It's that simple. Or is it? If the functional domains have optimized their own internal business processes for better visibility, then getting to the next level of organizational visibility should be the natural next step. The problem is that each of these functional areas has gone about this process utilizing their own systems and technology and what works there might not be the best solution for the overall business.
One goal of the organization when developing its visibility and collaboration strategy is to understand the "what", "who" and "how" with regards to the data – what information do we want to gather; who do we want to share it with and how do we want to share the information. By answering these questions, an organization can start down the path of supply chain convergence.
As an organization, another goal is to get systems aligned to enable end-to-end visibility and to facilitate cross functional collaboration. It may or may not be necessary to acquire new systems. It's important to have a systems "strategy" that says these are the systems we are going to use and the ones we are going to integrate for information flow. Then wrap that up into an overall business process that links each of the individual components of the business and look to optimize those business processes to benefit the whole business rather than the individual silos that form the end-to-end supply chain network.
In order to have true visibility, a third goal for organizations is to have both internal and external supply chain convergence. Even though businesses today understand the need for visibility across the extended supply chains, they don't have it. In a 2014 research study by Forbes/KPMG entitled "Global Manufacturing Outlook 2014,"40 percent of senior executives acknowledged their supply chains lack visibility and that they realize the value in data sharing with business partners.*
The challenge organizations face is that the problem starts to get more complex once they go outside their own business. In looking across the organization's supplier and logistics networks, there are tens, hundreds or thousands of partners that you work with. In that network, there are a few very large partners, some medium partners and potentially many smaller suppliers. Cloud technologies can help break down the barriers for the small to medium supply chain partners, enabling them to afford systems and connectivity which will ultimately increase visibility and collaboration.
The ultimate goal for any organization is to move away from the notion of visibility as the ability to "see where my stuff is" and even beyond exception-based management to a more sophisticated level of visibility which truly enables them to proactively respond to the inevitable disruptions in their supply chain. More than ever, organizations want a control tower solution that oversees their entire set of processes, from PO to delivery. Agility is key in today's organizations.
Technology that Worked Yesterday Might Not Work Today
Begin by taking stock of where your organization is at the enterprise level and bring people together to start thinking about a converged platform. Then map out the processes, from start to finish, making sure the right systems and technologies are identified, before getting people aligned and moving forward with connecting the processes and systems. Once that is solidly in place, you can move that forward to connect with like-minded business partners.
Businesses still have many options, from a "one-system fits all" to a "best-of-breed" approach –and there are benefits to both. A best-of-breed approach can optimize the best technological features and enable the combined solution to provide the individual functional domains their specific applications while providing the larger organization the visibility, collaboration and agility it so vitally needs. Organizations must understand what their goals are for supply chain convergence and end-to-end visibility and choose a solution that will best fit its unique needs.
* Source: KMPG Global Manufacturing Outlook 2014: Performance in the crosshairs.
With nearly 20 years experience in the supply chain industry, Evan Puzy has assisted enterprises and logistics service providers in more than 30 countries, across 5 continents, with their supply chain initiatives. Evan has been with Kewill since 2004 in senior Marketing and Product Management roles, most recently as Chief Operating Officer for Kewill Asia Pacific.