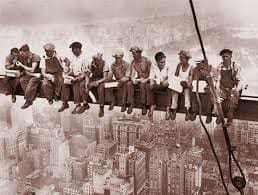 Did You Know??? The development of Labor Day as a national holiday in the US was a local-to-national process. It began with municipal ordinances in 1885. In 1887, Oregon became the first state to recognize it as a holiday. In 1894, the US Congress passed an act designating Labor Day as a legal national holiday, to be celebrated on the first Monday of September in each year.
—————————————————————————————————–
Omni-Channel Fulfillment Survey
If you're looking for a low-key task to ease into the long weekend, how about taking ARC's survey on omni-channel fulfillment? It is a joint project with DC Velocity and a follow-up to our similar research last year. Qualified respondents (essentially fulfillment practitioners, direct employees of commerce companies) will receive a copy of the results.
Click here to take the survey!
So, as a reminder, this upcoming Monday is Labor Day and the Logistics Viewpoints team will be at the beach! Enjoy your weekend!
Now on to this week's news: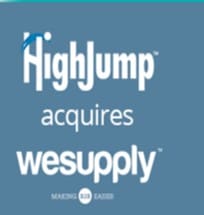 HighJump Software announced this week that it has acquired Wesupply, a United Kingdom-based premier provider of supplier enablement and B2B integration solutions. This acquisition is complementary to HighJump's TrueCommerce EDI solution set. Wesupply's EDI and e-invoicing solutions are established at customers in Europe, extending the TrueCommerce presence and scale in the region.
WiseTech Global, an Australian-based provider of global trade visibility solutions, and formerly known as CargoWise, has reportedly pushed back its planned IPO to 2016. Although the reason for the delay is stated to be related to "hoovering up competitors in key markets" the 15 percent downturn in the ASX stock market index shouldn't be overlooked as a factor in the decision.
The ISM Manufacturing Report on Business for August remained in growth territory. This represents that 32nd consecutive month of expansion. Although the rate of growth did decline from July, the August ISM report serves as an additional sign that the US economy remains a bright spot in an otherwise dimming global economy. New orders, production, and employment all remained in positive territory.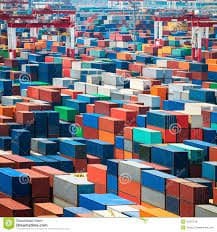 The remaining airline defendants that have not yet settled in a long running air cargo anti-trust case will go to court in January, as a US judge determined that there is sufficient evidence to go to court. Air China, Air India, Air New Zealand and Polar Air Cargo contend there is no evidence of them participating in price fixing of surcharges, and in some cases the surcharges were requested by government authorities. So far, 27 other defendants have paid over $1 billion in settlements to plaintiffs.
Container rates for shipments from China to India have reportedly fallen by 64 percent in the last three months, another negative sign for China's economy. The article also notes that shipping rates from India to Europe have also dropped by about 50 percent. The rate to ship a 40 foot container from China to India was noted at $300. Meanwhile the rate to ship a 40 foot from India to China is running as low as $5.
That all for this week folks. Have a great Labor Day weekend!
This week's video, It's Five O'Clock Somewhere by Alan Jackson and Jimmy Buffett