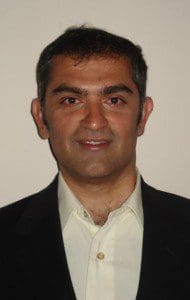 If you see an iceberg coming and don't react quickly or appropriately, you may become the subject of a major motion picture.  And, although the soundtrack was nice, the results were not so stellar for the people on the boat.
While the issues you encounter managing your supply chain on a daily basis are seldom this extreme, you need visibility to actionable information that allows you to predict disruptions or delays and make course changes quickly. It is not enough to know how the network performed last week or month; you need accurate data about the present.
The words supply chain visibility continue to receive a lot of attention by Chief Supply Chain Officers, and rightly so.  As technologies evolve, it creates more and more opportunities to streamline supply chain processes and improve efficiency in the system. Transportation Management Systems play a pivotal role in providing control tower visibility capabilities, but not all solutions are created equal. Achieving true supply chain visibility requires a solution that has all the building blocks that work together to provide a comprehensive and impactful solution.
Cloud based logistics network
The emergence of the cloud based business network brings together a community of already connected and ready to go logistics partners. Cloud based platforms have the innate ability to integrate all participants in a single platform unlike traditional on premise software which requires point to point connections. True control tower capability is impossible with just batch information enabled by EDI. Web service based integration via API's set the stage for providers to create the next generation of decision support tools
Collaborative business process workflows
Today's supply chains are inherently multi enterprise business processes that extend beyond the walls of a single enterprise. Supply chain visibility solutions need to have the capacity to stitch together workflows that transcend enterprise boundaries with active participation from partners integrated seamlessly into the system. The multi enterprise platform should also support security and data restrictions that are necessary when different parties are accessing a single solution.
Top down meets bottoms up
Visibility means different things for different people, and a visibility system should understand the nature and role of the specific user and satisfy the demand for information at the appropriate level and detail. For instance, senior management needs access to performance metrics, profitability numbers, and customer service levels while operational resources need granular access to specific orders/shipments. A viable supply chain visibility solution should incorporate both levels: a top down view characterized by Key Performance Indicators (KPIs) and metrics and a bottoms up view with granular details of track and trace.
Exception management
In all likelihood, you will take great care to design an end-to-end process and capture it in your workflow. However, if you build exception management into your solution, when things go wrong – and we all know this happens despite the best plans – you have a path to recognize and mitigate these challenges appropriately. The objective is to ensure proactive notification and ensure disruption in the supply network is attended to in a timely fashion.
Decision support and prescriptive analytics
Beyond providing just visibility, control tower solutions of today are slowly evolving into excellent decision support tools that provide insight into how problems and issues could be solved and, in some cases, how they could be averted. It is no longer enough if you just raise a flag and state that something is wrong. Solutions should be able to assess a supply chain disruption and provide recommendations and course corrections to address the issue. Prescriptive solutions over time could evolve into more automated solutions which auto corrects itself and continuously adjusts and tunes itself based on real time supply chain events.
We have all heard the old saying that seeing is believing. As a supply chain professional, you must go beyond both seeing and believing to ensure that you have the best technology and well developed workflows to to make proactive decisions, totally avoiding the "icebergs" in your world.
Vikram Balasubramanian has more than 18 years of experience in the supply chain space. He currently serves as Sr. Vice President, Strategic Product Development for MercuryGate International and is responsible for go to market strategy and product commercialization. Prior to MercuryGate, Vikram was VP of Product Management and R&D at E2open. Before E2open, Vikram held leadership positions in IBM, PepsiCo and i2 Technologies across various roles in product management, pre-sales and consulting.