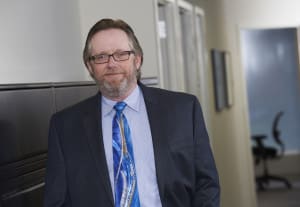 When companies increase focus and concentration on core capabilities to improve their service offerings and increase shareholder value, divestitures can often result. A major transition that impacts all areas of a business, including supply chain reliability and efficiency, divestitures have the potential to be positive or negative. You decide.
While restructuring assets of a business portfolio can help sharpen strategic focus for large companies, divestitures also create challenges for supply chain executives who become tasked with ensuring the performance of new, smaller companies. Amid these challenges is the potential for supply chains to become disrupted in several ways, including: support and expertise previously provided by the selling company (often affectionately referred to as the 'mother-ship') will no longer be there for the new, smaller divestiture; staff size at the divestiture will invariably decrease and employees may not possess experience in all areas, thus causing capability gaps; similarly, personnel will have to wear more hats than they did previously to make the divested business run smoothly. To maintain continuity and momentum, it is critical that the divested company realize an important truth: the way things were previously done will likely not be the way they need to be handled in the future. As such, the need for new approaches, and the engagement of third party logistics (3PL) expertise and support, is highly likely.
Consider these three strategic moves to combat common challenges and maintain a strong supply chain.
Conduct a frank assessment of needs in the 'new world'
The quicker a divested company recognizes that what worked previously, may not work anymore, the faster and smoother the transition will be. This begets the need for an honest and timely review that spans: legacy intelligence, systems, and central support functions that will be lost, such as Procurement, Purchasing, Accounting and even Supply Chain itself; management of potentially overtasked associates and competing priorities; and any customer disruption or increased costs that may occur as a result of the larger corporation removing its safety-net, including the risk of higher carrier rates. To combat potential disruptions and rising costs, before they have an adverse impact on the new company's ability to serve its customers and remain profitable, it's critical that updated agreements be crafted with existing providers. Additionally, moving quickly to properly assess new requirements and any accompanying gaps will allow the company to enlist the support and best practice expertise of an outside party, such as a 3PL. This proactive approach makes for a clean and successful transition, rather than reacting to holes as they are discovered.
Leverage the support of a transitional service agreement wisely
When utilized properly, a transitional service agreement (TSA) offers acquired businesses with important benefits, including a faster close, smoother transition, managed costs, and a clean separation. Overreliance on a TSA however, is a mistake companies sometimes make during a divestiture transition. Made between a buyer and seller, a TSA agreement sees that the 'mother-ship' provides support to the divested company over a defined time period. This support may include central services like accounting, IT, and human resources to ensure a smooth and clean transition. When companies rely too heavily on this support during the transition however, they may miss the window of opportunity to replace and reform the services they will need to deliver on their own.
Close-the-loop and fill the gaps with a 3PL
A 3PL can provide immediate expertise and support in areas where a divested company has lost talent, experience, or other capabilities, as well as provide input on best practices that have been gleaned from similar transitions with other shippers. In addition to quickly and effectively filling gaps and assisting with rapidly evolving requirements, using a 3PL may also provide the opportunity to convert a significant portion of the divested company's operating costs from fixed to variable. Upon recognizing the value that a 3PL relationship can offer, including maintaining continuity while the transition team focuses on more urgent tasks, effective 3PL services can become a highly viable solution that serves as a competitive differentiator for the newly created company.
The strategic nature of any divestiture, merger, or acquisition means there is time to prepare, and as such, supply chain leaders can ensure the benefits of their divestiture outweigh the challenges by proactively embracing the three keys to a successful transition. Conduct a comprehensive situation assessment versus new requirements, utilize your TSA wisely by seizing the opportunity to develop and implement new processes, and finally enlist the help of a trusted 3PL partner who has pertinent experience. These tips not only set up both the mother-ship and spinoff for a successful transition, but allow both organizations to achieve its divestiture goal: to focus more strategically and effectively on each company's core business.
Mike Challman is the Vice President of North American Operations at CLX Logistics, LLC. IN this role, he  leads ChemLogix' Managed Services throughout North America, including freight management operations, benchmarks,  bids and carrier procurement, rail fleet operations and brokerage services. Prior to CLX Logistics, Mr. Challman spent more than 20 years in the transportation industry, most recently serving as Senior Director, Transportation Management at DHL/Exel Supply Chain. His multifaceted logistics background includes leadership positions with Burnham Service Corporation, ROCOR Transportation and Schneider National Carriers, in addition to experience in customer service, solution development, project management and continuous improvement programs.