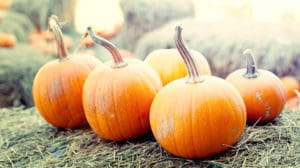 We have officially entered one of my favorite parts of the year – October. The days are getting cooler, the football season is in full swing, hockey season is starting, and it's the beginning of the baseball playoffs. For the first time since 2004, the Red Sox and Yankees will face off in the playoffs, with the first pitch tonight at 7:30 at the friendly confines of Fenway Park. October also means we are officially in pumpkin season. That means pumpkin lattes, pumpkin beers, pumpkin bread and muffins, and especially, pumpkin carving. I have seen reports that Americans will spend $575 million on pumpkins for jack-o-lantern carving alone. This number is actually down from just over $618 million last year, but that is mainly due to the price of pumpkins dropping in 2018. So pour yourself a pumpkin beer, enjoy the Red Sox – Yankees game, and carve a pumpkin, because we are heading on to this week's logistics news.

Honeywell has announced that it has reached a deal to acquire warehouse automation provider Transnorm for approximately €425 million, or about $490 million. Transnorm's product portfolio features a range of curved conveyor and sortation solutions that complement the Honeywell Intelligrated business. Transnorm's European presence will enable Honeywell to take part in Europe's strong warehouse automation growth driven by e-commerce fulfillment requirements. The transaction is expected to close in November, subject to customary closing conditions, including regulatory review. Once it is approved, Transnorm will be part of Honeywell's Safety and Productivity Solutions (SPS) segment.
In other acquisition news, E2open has announced the acquisition of Cloud Logistics, a TMS provider. According to E2open, the combination of the company's transportation forecasting solution and Cloud Logistics' TMS offering will provide enhanced ability to assess, procure, and manage transportation capacity. E2open's CEO Michael Farlekas said "combining transportation management with E2open's leading demand sensing and business planning closes the loop between planning and execution." Terms of the deal were not disclosed.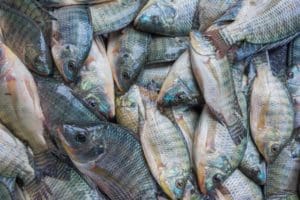 As I've written about before, the trade war between the US and China continues to escalate. A series of retaliatory tariffs between the two countries has led to rising prices and a supply chain shake-up. US importers are scrambling to stockpile frozen Chinese squid and tilapia ahead of the looming price increase. Last week, approximately $3 billion worth of Chinese seafood imported into the US was subject to a 10 percent tariff; the tariff will increase to 25 percent beginning January 1. As a result, importers are stockpiling now to avoid the higher tariff. Additionally, China imposed a 25 percent tariff on US seafood in July, which hit the lobster industry hard. As a result, Chinese demand for Canadian lobsters has increased significantly.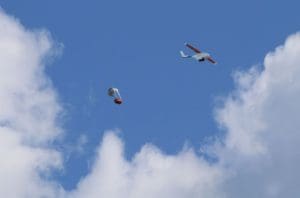 Drones have been a hot topic recently, with a lot of debate over the practicality of using drones for deliveries. One area that we have written about as a successful use case is the delivery of medical supplies. At this week's CSCMP conference, Keller Rinaudo, founder and CEO of Zipline, challenged the audience to "make supply chains work for everyone, not just the 10 percent of people who live in the right countries." To demonstrate how his company is making this work, Rinaudo highlighted how his company is using drones to deliver blood to remote areas in Rwanda. Zipline uses 40-pound autonomous aircraft to deliver blood to hospitals across Rwanda, bypassing the country's poor road system. The drones are launched via a catapult-like structure from the top of its distribution center and drop supplies by parachute to hospitals across Rwanda. The company is now working on pilot efforts in Ghana and rural North Carolina.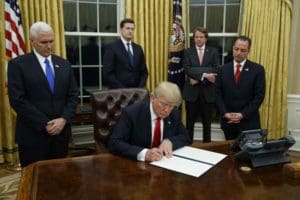 Earlier this week, the US signed a new trilateral pact with Mexico and Canada that keeps the nearly 25-year old, $1.2 billion open trade zone intact. In the deal, President Trump coerced Mexico and Canada to accept more restrictive commerce with their main export partner. The trilateral deal is expected to affect auto makers the most, by requiring a larger portion of vehicles to be made in North America, setting a minimum fixed wage for auto workers, and forcing Canada to effectively cap its automobile exports to the US. The American Trucking Association (ATA) sees the revised deal as good news for the trucking industry. ATA President and CEO Chris Spear said, "the wide-ranging pact is a positive step for the nearly 50,000 Americans working in jobs directly connected to cross-border trucking– as well as the more than 7 million Americans working in trucking-related jobs."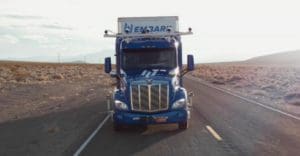 A driver shortage has been plaguing the trucking industry for years and shows no sign of correcting itself. Driver turnover rates have surged again, reaching its highest level since 2015. In the second quarter of 2018, the turnover rate at large truckload carriers (those with more than $27 million in annual revenue) jumped 4 percentage points to an annualized rate of 98 percent. That brings the year-to-date turnover rate to 10 percent. Smaller carriers have seen a decrease of 14 percentage points, bringing the annualized rate to 72 percent. This is mainly due to aggressive pay raises.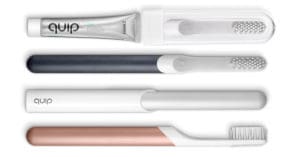 Target is the first brick and mortar retailer to carry the Quip toothbrush in its stores. The first time I heard about Quip was the at the Pitney Bowes Retail (R)Evolution conference I attended in May, where Mir Anwar, VP of Operations spoke on a panel about subscription brands. Quip launched in 2015 as a subscription-based model for electric toothbrushes, similar to Dollar Shave Club, Rockets of Awesome, and Gentleman's Box. The company's business model is to sell the metal toothbrush and deliver a new head every three months, which is when dentists recommend changing toothbrush heads. The partnership with Target marks the first time the company has held a physical location for shoppers. It is unclear whether the company will continue to seek out brick and mortar locations or continue to rely on e-commerce.
And finally, a new entrant to the crowd-sourced delivery market is launching in Colorado. Starting this week, Veho will offer same-day and next-day home delivery for retailers that ship into and within the greater Denver area. Earlier this year, the company concluded a successful pilot in Boston in which its crowdsourced drivers delivered 10,000 packages to consumer homes. According to Veho, the pilot program reduced last mile delivery costs by up to 35 percent. Veho intends to further develop its technology which it sees as the key to growing its driver base. Veho's model is all about making things easy on the driver. Packages are scanned and picked up at a warehouse, where routes are optimized and packages are numbered for delivery order. The app used by drivers has instructions for where to leave packages and sends a proof of delivery to the customer.
______________________________________________________________________________________________
Want to learn about the benefits of building a digital supply chain? Register now for a free webinar on Wednesday, October 24 where ARC Advisory Group's Clint Reiser and Amber Road's Ty Bordner will discuss a high-level approach to implement a global supply chain digital execution platform; strategy for gaining complete end-to-end visibility and actionable control; the benefits of collaboration, automation, and analytics that are possible; and success stories of companies that have moved to a digital supply chain.
That's all for this week. Enjoy the weekend and the song of the week, Autumn Almanac by the Kinks.