Traceability is one supply chain application that many pundits argue is a perfect fit for blockchain technologies. Subway and its Franchisee-owned supply chain are on an ongoing journey to improve their recall and traceability capabilities. Not surprisingly, they have taken a hard look at blockchain as a solution for improved traceability. So, what the Subway Franchisee-owned supply chain group have to say about blockchain is worth paying attention to.
I talked to Lucelena Angarita, Director of Supply Chain Traceability at the Independent Purchasing Cooperative (IPC). IPC handles the planning and execution of purchasing, distribution, logistics, and supply and demand for Subway. Subway restaurants, the largest retail food chain in the world, is 100% Franchisee-owned and there are nearly 30,000 restaurants in North America alone.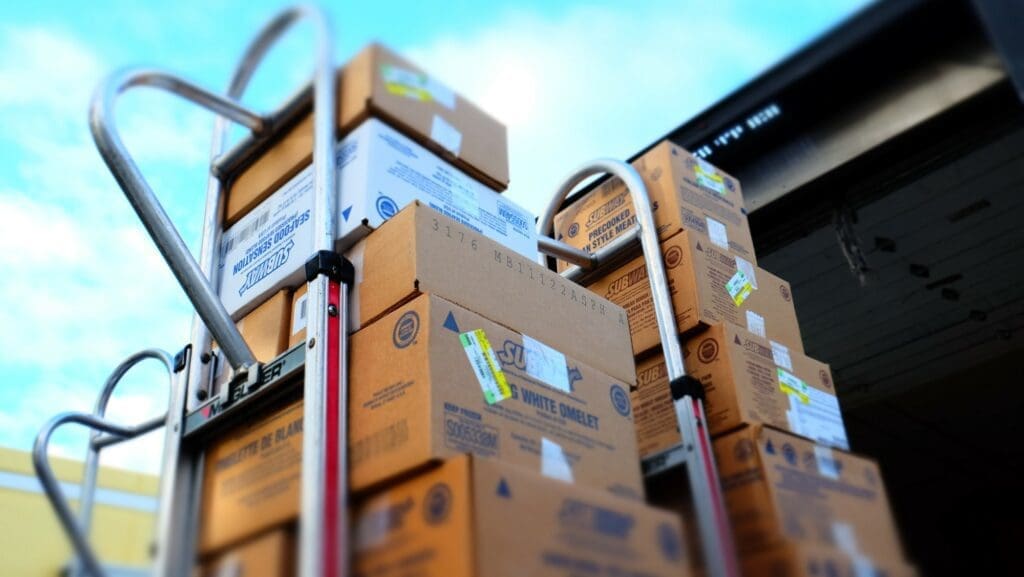 At Subway, the goal was to achieve better traceability. Ms. Angarita came to IPC six years ago when she was hired to be the GS1 Project Manager, which involved implementation of GS1 standards across the Subway system. GS1 is a not-for-profit organization that develops and maintains global standards for business communication. The best known of these standards is the GS1 barcode. GS1 barcodes are scanned more than six billion times every day. GS1 has a specific set of standards that the Foodservice industry uses for traceability.
In the beginning, Ms. Angarita's responsibility was to communicate what the Foodservice GS1 US Standards Initiative was, the vision for the standards, and how to get full supply chain transparency by using these standards.
Traceability can have good payback. In an article in Supply Chain Scene, Ms. Angarita discussed the economic impact related to full chain traceability efficiencies. "When you think about increased customer safety and brand protection, how do you even put a dollar amount on that? The safety of Subway guests is our top priority. This is what we want to do with full supply chain traceability. This is our future. We want to find every single lot for every single restaurant immediately, within seconds."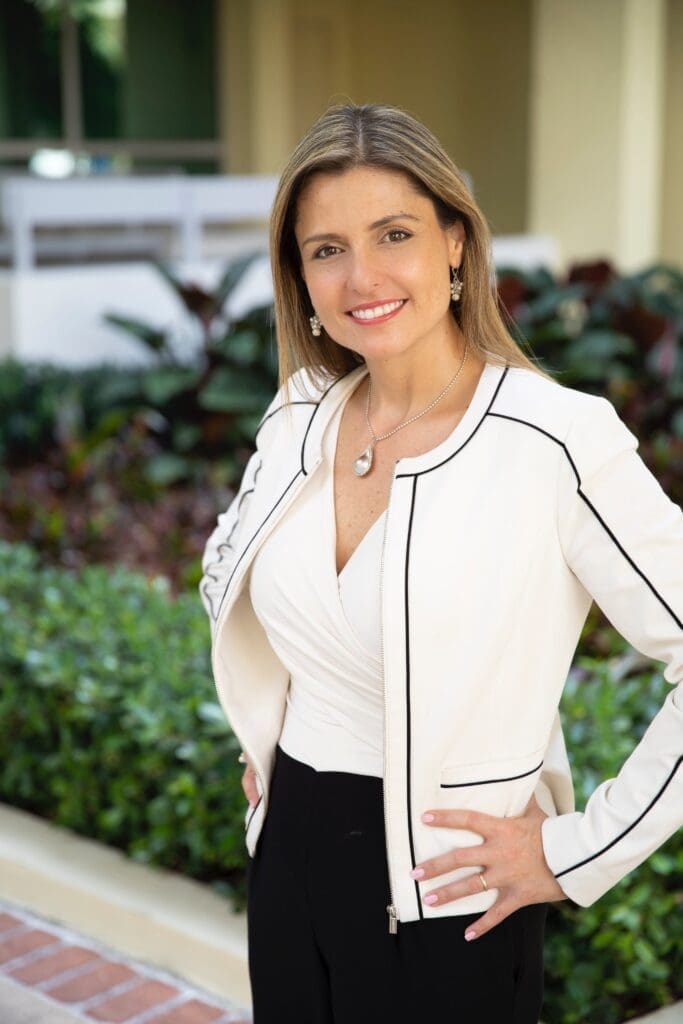 "The GS1 standards are key," Ms. Angarita told me. "It is the only tool that will work for us. It is the most widely adopted in all industries (grocery, healthcare, retail, and foodservice)." Today, when there are concerns raised, having all parties using unique identifiers for products and locations, and being able to capture and share this data, is the critical starting point.
The use of barcodes, a digital technology, also helps to alleviate the garbage in/garbage out problem. "With traceability, it is in everyone's best interest to start with a single source of the truth. Standards provide data consistency."
In an extended supply chain like that run by IPC, it is a huge effort to get everyone participating. This has been the hardest part of the Subway traceability journey. "In the beginning, it was a chicken and egg problem," Ms. Angarita said "A supplier will say, 'I'm not going to use these barcodes because the distributor will not scan them.'  A distributor will say, 'I'm not going to set up to scan because there are no barcodes.'"  IPC had to get their procurement, logistics and distribution teams on board and make it clear to suppliers and distributors that using these standardized barcodes was necessary if they wanted to continue to do business with IPC.
Today, 98% of products now have traceable barcodes, 94% of suppliers are now sending daily shipment data from their plants to the distribution centers, and distributors are making their scans available to 9,100 Subway restaurants. In some cases, distributors do the scan when they deliver the product to the restaurant, while in other cases the scan is done when the product is picked in the distribution center and is then associated with a particular store using their pick label.
This scanning not only improves traceability, but it also makes the supply chain more efficient. For example, mis-picks are avoided, while inventory management and invoicing is easier. There are also fewer discrepancies that can lead to delays in partners getting paid. Furthermore, IPC has visibility into how inventory is flowing across the supply chain. "There are so many things we get from this data," Ms. Angarita said.
Subway is using a cloud-based platform called FoodLogiQ as their track and trace solution. FoodLogiQ can ingest shipment data that includes the barcode scans from Subway partners in a wide variety of data formats (FTP, XML, EDI, direct APIs, etc.), aggregate that data, and make the information actionable. "With this cloud-based service, we can search a lot code and see exactly where it has been," stated Ms. Angarita.
Though the Subway traceability initiative is not currently using blockchain, Ms. Angarita continues to examine and monitor the development of this technology. Blockchain is not seen as a good fit at present for traceability in the Subway system for several reasons:
Around traceability, and many other supply chain problems, there is a data validation issue: garbage in, garbage out. If the data ingested is not accurate, the results are not useful. Blockchain does not solve this issue and can make it more difficult to make corrections. GS1 Standards and digital ingestion of data (barcodes are a digital form of data) allow for these changes.
Blockchain can improve data integrity and security, but the mathematical verification (consensus) can slow a process down. Not every step of a product movement requires this level of security.
Blockchain provides an immutable record, a record that is largely unchangeable unless an onerous reconciliation process is initiated. Immutable records can have value in situations where the truth needs to be permanently recorded, such as with manufacturing facility audits. If a facility has had problems documented during an audit, you don't want those records to be changeable. But with traceability, it is, as Ms. Angarita puts it, "in everyone's interest to tell the truth."
Immutable records can also cause problems in a fast-moving supply chain. If a case gets crushed during shipment, an immutable record needs to change quickly. How fast can that record be modified? As it is today, blockchain would take too long. It is not as fast as it needs to be to reflect real-time supply chain," states Ms. Angarita.
There are interoperability problems. For example, blockchain ledgers operating on different technology companies' ledgers can't be shared interchangeably.
Blockchain, as it was initially implemented in financial services, is based on a decentralized architecture where there is no central body in control. But the blockchain solutions that have been built for supply chain applications don't have that architecture yet. They reporting and information intelligence is based on centralized solutions analogous to the public cloud solution from FoodLogiQ that Subway is already using.
In short, IPC has focused on implementing their full supply chain traceability program by using GS1 US Standards, not on implementing blockchain.  However, they are keeping a close eye on how this technology can be leveraged for improved data capture and sharing. "Blockchain isn't a silver bullet- it's one of many solutions. I don't see using blockchain exclusively as a successful approach," Ms. Angarita said. "The best approach is looking at the problem you're trying to solve and finding a tool that solves that problem." For traceability, Ms. Angarita believes it may be several years before blockchain has sufficiently matured to become part of the traceability program at Subway.