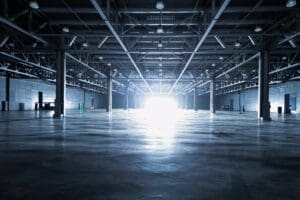 In the last number of years, ecommerce has grown in popularity across many industries, including grocery. We saw an increase in the overall share of mobile-first ecommerce, and significant additions to hybrid approaches to purchasing, such as buy online, pickup in-store (BOPIS), curbside pickup, and home delivery. In the last six months, that steady growth line has become a spike. According to a recent Adobe digital report cited in Forbes, the rate of adoption for ecommerce accelerated by as much as six years. Total online spending was up 77% in May 2020, and BOPIS was up 195%.
The ecommerce explosion isn't going to recede anytime soon. For the grocery industry, that means a greater need to focus on two key areas. The first is putting a true, authentic omnichannel customer experience at the core of its offering. The second is adding efficiencies across the supply chain, from scalable, agile technology in distribution centers (DCs) that can deliver flexibility and scalability on demand to the use of dark stores and micro-fulfillment centers (MFCs).
Dark stores look and feel like physical grocery stores – fully stocked with products – but are closed to customers. MFCs are mini-warehouses that typically hold about 15,000 to 18,000 of a grocer's most popular SKUs. Both help take the distance out of the "last mile" of grocery delivery by combining proximity to customers, like a brick-and-mortar store, with the automation of a larger warehouse. Walmart, Kroger, Hy-Vee, Stop & Shop and others have all begun adopting dark stores while H-E-B is starting an initiative to build several automated MFCs to support delivery and curbside pickup.
The Right Technology for Greater Efficiency
Generally speaking, ecommerce fulfillment represents a higher cost to the reseller. If that challenge is here to stay, and all evidence says that it is, successful grocery retailers need to look at more efficient picking options in their DCs, dark stores, and MFCs. The key to achieving that goal is a modern, world-class warehouse management system (WMS) designed to accommodate modern shopping habits.
Leading WMS technology utilizes a process called order streaming to execute wave and waveless fulfillment simultaneously. That gives a grocery DC the ability to efficiently handle store replenishment and direct-to-consumer orders in a single platform. Better yet, order streaming – automatically and without human intervention – looks at the capacity constraints of the entire facility and then releases work to ensure that all resources are consistently and optimally utilized. The system can even flag high-priority orders and borrow stock from other tasks to fill the urgent order first – allowing your warehouse to be as responsive and adaptive as possible. In short, order streaming delivers the strengths of batch efficiency combined with ecommerce order prioritization of time-sensitive orders to offer grocers the best of both worlds.
Another critical area is the ability to leverage automation and robotics. In the last few years, grocery DCs have increased their investments in automation to assist with food quality control, compliance, and specialized needs, such as facilitating product flow through temperature-controlled environments. However, facilities can face limitations when multiple types of automation are used and mixed together. The result? Wasted technology investments, inefficient use of labor, and increased time to market for fresh goods. Sub-optimal use of automation hurts grocery fulfillment, as they are challenged more than ever to ship a broader array of products to fulfill customer demands across in-store and online grocery orders.
How can a DC, dark store, or MFC ensure all types of automation are maximized, and orders are fulfilled as efficiently as possible? An embedded warehouse execution system (WES) within the WMS gives companies real-time awareness about the capacity of both man and all machines across its order fulfillment operations. This allows the grocery DC to blend time-tested traditional supply chain processes with modern ecommerce fulfillment processes – both of which effectively integrate labor and automation – to focus on getting the highest quality fresh goods to consumers as fast as possible.
For grocery retailers seeking to accommodate customers, meet growing ecommerce demand and keep costs down, the use of dark stores and MFCs is becoming essential. That means the right WMS – one that can fulfill any type of order and maximize every asset – is critical.
Adapt and Thrive
Despite the challenges many in the grocery industry have faced recently, a path forward has been revealed. Innovative fulfillment methods like dark stores and MFCs, coupled with flexible, agile technology, provide grocers a way to react to a shifting landscape quickly and profitably. The grocery industry is as essential as ever. From first-mile operations right through to BOPIS and last-mile delivery, the leaders will be able to adapt and thrive continually.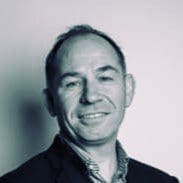 Jacky Marolleau is director of sales at Manhattan Associates and is currently responsible for sales to large and strategic accounts across EMEA.