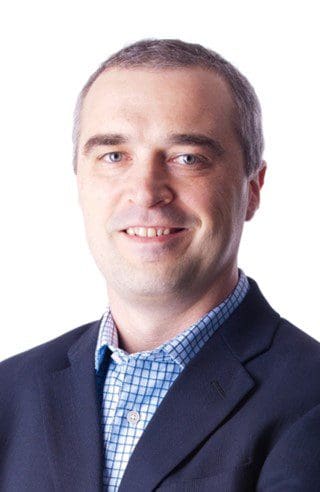 Redesigning overall retail strategy through the eyes of the consumer with a seamless shopping experience at the core, necessitates an 'outside-in' supply chain perspective and often big adjustments to supply chain operations. Retailers are turning to supply chain modeling as a way to effectively design and test omni-channel fulfillment strategies prior to execution. Modeling can be used to evaluate the numerous network and policy changes to an organization's supply chain that may be required for an omni-channel strategy, as well as to understand cost, service and margin.
Let's look at four vital areas in which supply chain design can help retailers best leverage all available distribution assets to fulfill orders across channels: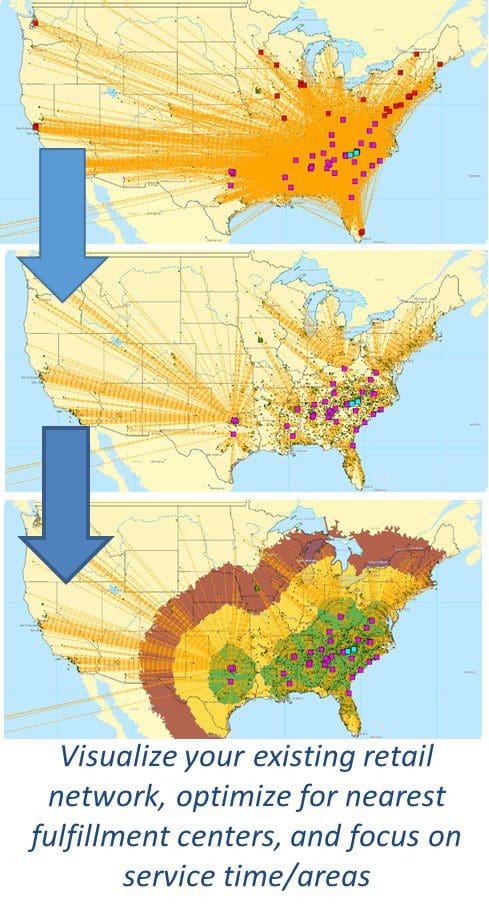 Supply Chain Network Structure
In order to utilize DCs and retail stores fluidly for a seamless customer experience at optimal cost, retailers need to rationalize the existing supply chain network—which means answering numerous tough 'what-if' questions such as:
When will you need to add additional capacity and where?
Where is the optimal location for new facilities?
Which facilities should you use to fulfill orders for which customers?
Supply chain design technology enables businesses to build digital models of the end-to-end supply chain to evaluate and compare dozens of scenarios side-by-side and test them under real-world variability for better decisions around site selection and product flows.
Inventory Balancing
Omni-channel fulfillment impacts the placement of inventory and the overall replenishment process from store or warehouse to the customer.  If inventory can be allocated to customers at the latter stages of receipt, either at the port or DC, this can provide flexibility to serve volatile demand across channels. While variable costs at the DC may increase, the overall inventory costs may be reduced by providing more pooling across channels. Retailers must also consider demand variability based on promotions and seasonality when building inventory policies as part of an omni-channel strategy.
Transportation
There are tremendous implications for transportation policy as retailers evaluate various delivery targets, from same-day to next-day delivery to third-party same-day delivery options. These are key drivers of the cost/service analysis that will be done to understand how omni-channel strategies will impact the bottom line. Transportation optimization enables users to model their entire supply chain network, incorporating alternate transportation options and key variables such as cost, time, capacity and delivery parameters. You can identify an optimal transportation plan based on the total costs and service constraints.
Service
Exceptional service based on shopper preference is the highest goal of omni-channel retailing, but that service comes at a cost. What is the right mode mix and service mix for retailers?  And what service levels should you offer customers given the hype about same day/expedited service requirements? Businesses can confidently give customers choices by evaluating and testing the inventory and transportation cost impact of alternate service level scenarios in advance.
Supply Chain Design Technology Advancements to Support Omni-Channel Retailing
Here are a few areas where recent technology breakthroughs can be specifically applied to omni-channel supply chain challenges:
Scenario Management—Build digital models of the end-to-end supply chain to evaluate and compare dozens of scenarios side-by-side.
Order Simulation – Reduce risk by testing potential supply chain changes before enacting them. Artificially "run the clock" to execute the supply chain in a digital environment that truly factors time and variability into each individual transaction, decision and movement throughout the supply chain at SKU-level.
Transportation Optimization — Test new shipping strategies to predict actual costs and service levels. Understand reverse logistics and last-mile delivery implications of assets, costs, and flows.
Demand Classification — Understand true demand patterns and segment products by how consumers buy, when they buy, how much they buy and what influences them in buying more. This is the key to minimized stock-outs and right-sized inventory.
Cloud Solving – Extend your models to the cloud to facilitate collaboration and more rapidly solve large models and up to 100 scenarios in parallel—without tying up your desktop computer.
Toby is the co-founder and executive vice president of LLamasoft, leading the global sales, marketing and business development teams. Over the last decade, he has helped bring supply chain design into the corporate mainstream as a key business process and competitive weapon, and has positioned LLamasoft as the leading global supply chain design technology provider. Toby is a frequent presenter and panelist at supply chain and logistics leadership forums, has been named a 'Pro to Know' and has authored dozens of articles on the growing importance of supply chain design as a key competitive weapon. Toby has over 20 years of experience in building and growing technology businesses, primarily focused on process improvement and analytics. His expertise has been used to launch new technologies into mainstream use at global Fortune 500 businesses. He is a graduate of the University of Michigan.