Tesla Chief Executive Elon Musk dodged questions from financial analysts about the electric car maker's condition last week on its earnings conference call. Musk refused to answer questions on Tesla's capital requirements, saying "boring questions are not cool." The 
Business Insider reports 
that Cowen analyst Jeffrey Osborne dubbed Wednesday's call, in which Musk talked of "barnacles, flufferbots, and bonehead bears," surreal. Morgan Stanley's Adam Jonas said it was the most unusual call he had heard in 20 years in the business. Following the call, three brokerage firms lowered their price targets on the stock. But it is Tesla's supply chain that is driving the increasingly pointed questions from financial analysts.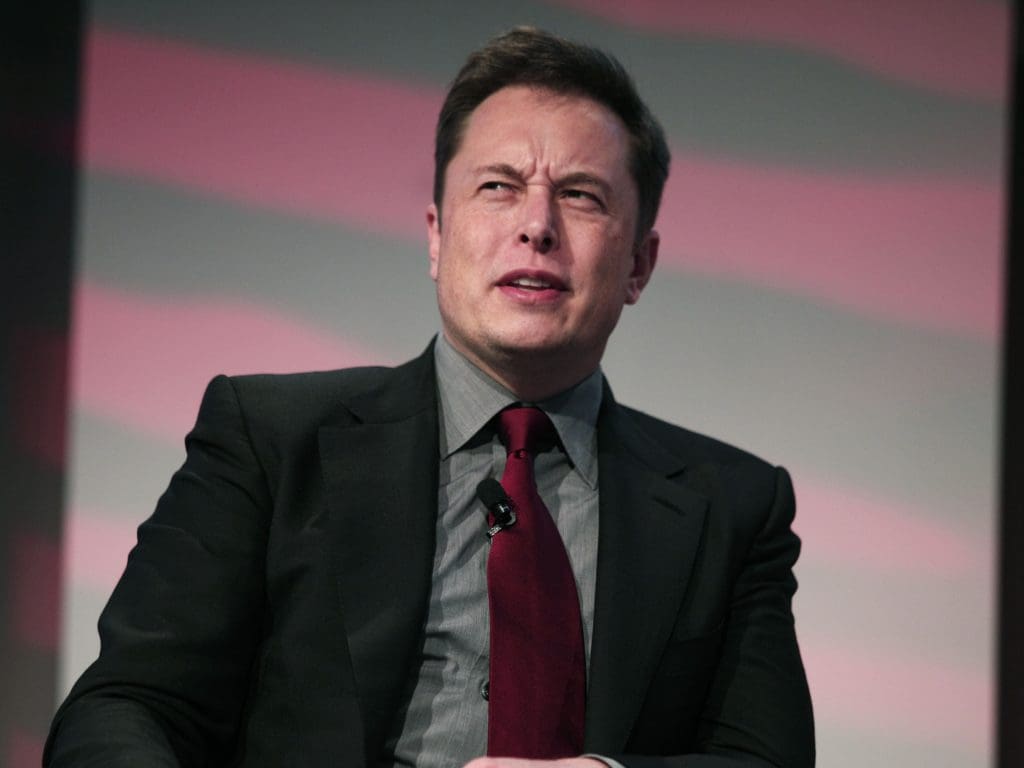 The Tesla Supply Chain
The Model 3 is critical to the company's prospects. Tesla only produced 2,270 cars a week in April, short of its adjusted goal of 2,500 a week. According to the letter to shareholders, Tesla says it expects to meet its original goal of manufacturing 5,000 cars a week in two months. Originally, that was the goal for the end of 2017. Only 8,810 Model 3s have been delivered since the beginning of the year, while 500,000 customers have back orders on the car.
To do that the company expects to halt production for a few days in the second quarter to update some of its manufacturing lines. Tesla did this several times in the first quarter. One key bottleneck has been the production of batteries. The company thinks this problem has been largely mitigated.
Across the Model S, Model X, and Model 3 brands, the company delivered 29,997 cars. The affordable Model 3 represents Tesla's first attempt at creating a car at mass-market car; but even producing less than 30,000 cars across all brands in a quarter only qualify Tesla as a boutique automotive manufacturer; the company has a long way to go to ramp production up to a mass-market scale. Meanwhile, competition from mass market auto companies is increasing. The Volkswagen Group 
announced
 in March its plans to expand production of electric vehicles worldwide on a massive scale.
But even if the battery bottleneck is being reduced, manufacturing automobiles at scale is a difficult endeavor. Christian Stadler, of Warwick Business School, a Professor of Strategic Management who researches the car industry had this to say: "One of the ways out of this is for Tesla to partner with a Tier One supplier like Magna, who have experience in the mass production of cars. Magna already works with OEMs like BMW on producing a model for them. It is more efficient and cheaper for the OEMs and gives them some flexibility if demand drops."
"Of course, Tier Ones might not be so well versed in producing electric cars, but this is where Tesla can work with them and form a partnership to overcome any problems. It will take time to find a way to co-operate, especially around any technology secrets leaking, and there are risks, but Tesla has found mass production is more difficult than it anticipated."
The Business Insider reports that of 27 brokerages covering the stock, nine have a "buy" or higher rating, 10 "hold" and eight have "sell" or lower. The stock has lost more than a quarter of its value since reports of production bottlenecks around its Model 3 surfaced last year.
But based on Musk's bizarre call and Tesla's supply chain woes, one must ask, how could anyone have a "buy" rating for this stock?