How to Persuade Top Brass that Now Is the Time to Invest in a Modern Transportation Management System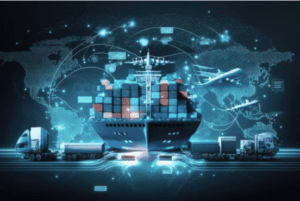 In simplest terms, a transportation management system (TMS) is an integrated transportation software solution that helps you plan, execute, and optimize the physical movement of orders coming into and going out of your distribution center (DC). Most manufacturing companies, warehouse operators, and third-party logistics (3PL) firms use some form of TMS to create efficiencies, expand margins, and improve customer experience as a means of increasing competitiveness and bottom line growth.
The topic of implementing (or upgrading to) a modern TMS usually comes up around the water cooler, when managers, supervisors, and senior-level execs start commiserating over the inefficiencies of existing systems, lack of visibility into the shipping process, higher cost-to-serve, or customer complaints. At this point, an assertive participant will usually take the initiative and commence to build a business case for investing in a solution.
Here are seven key considerations when building a TMS business case, designed to focus the discussion on achieving a cost-effective deployment within a reasonable timeframe, aimed at producing an accelerated return on investment:
Perform an assessment: Get a bearing on where you are and where you want to be. This is job one. Ask yourself, why are you installing a new TMS? What issues will it address? What do you expect to have happen? What other systems must be integrated for your TMS to function smoothly? What current systems need upgrading to make that happen? What other locations will be involved? Who will be affected? What processes will need to change? How will those changes be managed? How will your data be migrated, maintained, shared? What risks can be anticipated? Downtime? Customer communications? Potential disruptions? What talent will be required to ensure success? What are their roles and responsibilities? What systems are currently available on the market that meet your needs? What will the software cost? What are the licensing fees? Number of users? Hosting costs? Maintenance fees? What vendors seem to be the best fit? Your answers to these questions will help fill out the rest of your business case. Look at this as the homework assignment preceding your actual draft.
Draft a vision statement: In a few sentences, describe what you are trying to accomplish, what type of solution you're looking for, and how this particular project will produce a return on investment as quickly and efficiently as possible.
Scope the requirements: Requirements define your minimum viable product and will form the meat of your RFP. Spell out the goals of the installation, while defining the specific features and functionalities you expect to see in a solution. What issues must be addressed in order of priority? What must your solution absolutely deliver and what constitutes "icing on the cake?" Scope the various system integrations up front. Identify any other providers or partners who will be involved. Include any specifics, such as "visibility into freight spend," "controlling unexpected charges," or "improving carrier communications" here.
Detail the decision criteria: Here is where you describe your vendor "must haves." Naturally, you will ask for references, track records, and request a demo. But also, be clear on how you want your project to be managed. What sort of resources will be required to satisfy your needs? Your decision criteria will define how you will conduct the bidding process, who will be invited, and how a final selection will be managed.
Develop an implementation plan: Top brass will want to know how the plan will unfold. The more technical the audience, the more detailed it gets, so start with a broad description followed by a step-by-step breakdown (i.e., first, a vendor discovery meeting; then, a detailed deployment roadmap; then, an internal communications plan; then…). You get the picture. From initial team discussion to final testing and go-live, your aim is to minimize surprises and keep the implementation process on schedule and friction-free.
Dollarize the total cost of ownership: The clincher behind any TMS implementation comes down to return on investment. So, define the investment. What does the software cost, including any hosting or licensing fees (per user, as applicable)? What will it cost to support? What training costs might be incurred? Are there any costs for bespoke modifications or specialized integrations to connect adjoining software or systems? Don't forget data storage fees or added talent on the payroll. This will give you an annualized total cost of ownership you must then compare to the anticipated ROI. Define your ROI in whatever terms make sense (i.e., fuel savings, favorable contract renewals, productivity impact, cost savings, etc.). From here, you can establish your breakeven point (i.e., total cost = $5M, payback = $2M/year, breakeven = 2.5 years).
Map the metrics: It's been said that "what gets measured, gets done." By defining what matters up front, you can immediately begin measuring your success, usually in terms of key performance indicators (KPIs). Common KPIs include improving on-time performance, shortening in-transit times, reducing on-hold times, enhancing satisfaction scores, etc. Be prepared to make corrections along the way.
Getting your top brass to approve a large project such as a new TMS implementation or upgrade depends heavily on demonstrating that you have thought the matter through from start to finish. Make sure your presentation hits all the bases – financial, operational, leadership, business units, requirements, and analytics.
By starting with the end in mind, and keeping your eyes on what you want to accomplish financially and strategically, you can position your business for a relatively painless TMS implementation, enroute to long-term success.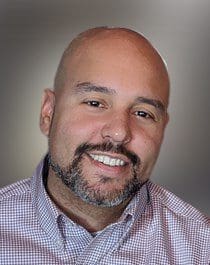 Pedro Quiterio, Senior Supply Chain Consultant at Open Sky Group, is a seasoned, supply chain technology and logistics professional with over 15 years of experience in the industry. Pedro has a proven track record of streamlining operations, reducing costs, and improving delivery times through the implementation of innovative technology solutions. Pedro has a deep understanding of logistics systems, transportation operations, and supply chain management processes. With meticulous attention to detail and a systematic approach to problem-solving, Pedro has successfully managed large-scale logistics projects for leading companies in many industries. He is dedicated to delivering high-quality results and continuously seeks new opportunities to enhance and optimize supply chain processes.