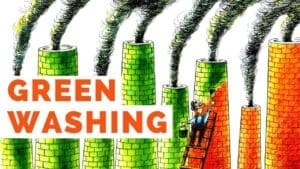 Over the last few months, I've heard the term greenwashing over and over again. Greenwashing is a form of advertising or marketing spin in which green PR and green marketing are deceptively used to persuade the public that an organization's products, aims and policies are environmentally friendly. A notable example of greenwashing is when McDonald's introduced paper straws to reduce plastic pollution. Aside from cutting down trees to make the straws, it turned out that the straws were not recyclable, so there was just as much waste. With Apple's big event last week, the company claimed that the new Apple Watch will be carbon neutral. David Ho, a climate scientist at the University of Hawaii, wasn't buying it. "There is no such thing as a carbon-neutral product," he says. "It's kind of silly. It gives consumers the idea that there are ways out of these problems that don't involve consuming less." Unless the new Watch has been designed to suck CO2 directly from the atmosphere, he jokes, it's not actually carbon neutral. And now on to this week's logistics news.
Earlier this week, Amazon announced that it will start its holiday promotional season early with the second annual Prime Big Deal Days sales extravaganza kicking off Tuesday, October 10. Not surprisingly, the company's largest competitors announced that they too will be kicking off the holiday season with a fall sales event.
Walmart said it will host its Walmart Deals – Holiday Kickoff savings event, featuring deals on thousands of holiday gift items across categories such as electronics, home, fashion, and toys, from Monday, October 9 through Thursday, October 12. Customers can shop the event online, where Walmart says it will offer hyper-personalized content and a curated shopping experience.
Target is holding its annual Circle Week fall savings event October 1 through 7, featuring a full week of discounts on thousands of items, with up to 40% off members of the free Target Circle loyalty program. Also starting October 1, Target will bring back its Deal of the Day program with daily discounts exclusively for Target Circle members.
Starting Sunday, October 1, Best Buy is kicking off a monthlong early holiday promotion. Every day in October, Plus and Total members of its Totaltech annual membership program will get exclusive access to thousands of deals and discounts. In addition, Totaltech members who spend $500 in October will receive a $50 reward certificate to use on Best Buy purchases in December.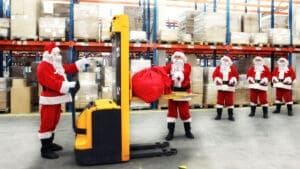 Speaking of the holidays, retailers are beginning to prep for the busy season. Amazon said it is adding 250,000 workers this fall, exceeding the 150,000 employee target set each of the past two years. The roles will primarily be in Amazon's operations network that is responsible for handling products before they are ordered online to final delivery at the customer's location. The jobs will be available across the U.S., the company said Tuesday. Around 30,000 of the available jobs will be in California, Amazon said. Target said  it plans to add 100,000 seasonal workers this year, in line with last year's hiring. The majority of positions are for in-store workers while others roles are for the company's supply-chain facilities. Seasonal workers will have an opportunity to transition to full-time positions, Target said.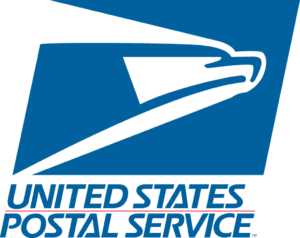 In a final piece of holiday news, USPS has said will not levy an extra delivery surcharge during the winter peak season, saying the decision makes USPS "the most affordable way to mail and ship this holiday season." Specifically, USPS said there will be no additional fees for residential area delivery, for Saturday delivery or for minimum volumes. "We are ready to deliver for the holidays in a superior and routine manner," Postmaster General and CEO Louis DeJoy said in a release. "We have been planning early and leveraging investments in our people, infrastructure, transportation and technology made possible by the Delivering for America plan. And with no holiday surcharges, we are strongly positioned to be America's most affordable delivery provider this holiday season." In past years, USPS has hiked its fees from roughly October to January during the annual surge, including increases in 2022, 2021, and 2020.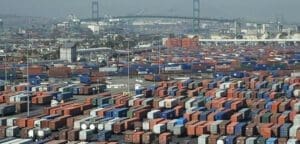 Cargo volumes at the Port of Los Angeles rose 3 percent year-over-year to 828,016 TEUs in August, marking the first increase in 13 months, port officials said. The recent 6-year contract ratification between the International Longshore and Warehouse Union and the Pacific Maritime Association helped restore stability and confidence to customers regarding where to ship their cargo, Port of Los Angeles Executive Director Gene Seroka said in a statement. "With this contract in effect through 2028, you can continue to count on our longshore workers and terminal operators to keep cargo moving through the nation's busiest port," Seroka said. "When we are operating on all cylinders like we are right now, there's no better choice for cargo than the Port of Los Angeles." Although port volumes increased in August, demand remains lower as shippers continue to face excess inventory levels.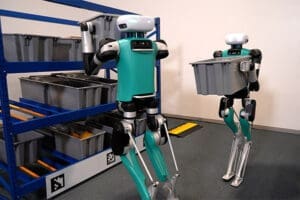 Agility Robotics, the creators of the bipedal robot Digit are bringing the world's first factory for humanoid robots to Salem and say they will soon have the capacity to produce 10,000 robots a year. Construction of the 70,000-square-foot facility began last year and is set to open in late 2023. Located at 4698 Truax Drive SE in southeast Salem, the site will be near other industrial hubs like the Amazon Fulfillment Center. At full capacity, the company said, the factory will employ 500 human workers in Salem. They will work alongside the bipedal humanoid Digit robots. Company officials said they anticipate production capacity of hundreds of Digit robots in the first year, with the capability to scale to more than 10,000 robots per year. The robots already work in Agility's customer sites moving, loading and unloading totes.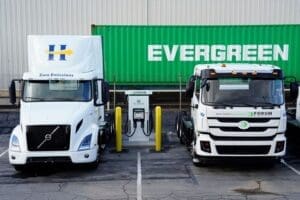 Many logistics companies are loading up on diesel big rigs as California prepares to roll out a rule requiring that trucks purchased after January 1, 2024, that serve the state's ports be zero-emission vehicles. The truckers are trying to bolster their fleets now rather than face the higher costs and other problems, including scarce availability of new-technology rigs and limited charging infrastructure, once the new mandate kicks in. Diesel trucks will have a limited future in California under the new rule, one of a series of regulations that target carbon emissions across the state's supply chains. The California rule will phase out the use of diesel trucks until the more than 30,000 diesel big rigs that now serve the state's ports are banned by 2035. Trucking executives say the state's regulators are getting far out in front of the industry's ability to deliver zero-emission rigs. The technology underpinning electric vehicles is still developing, they say, and the zero-emission trucks are triple the cost of diesel trucks, while the vehicles and charging stations are in limited supply.
Amazon unveiled an initiative to persuade its sellers to reduce their carbon footprints, reuse and recycle more of their material, and cut the amount of packaging they use when shipping products. Third-party sellers account for about 60 percent of Amazon sales, and cajoling them into more environmentally friendly practices will help Amazon meet its own sustainability goals. Amazon's new Sustainability Solutions Hub centralizes access to several services Amazon had slowly been making available to sellers over the past few years. The site is free and optional, but businesses need an account on Seller Central to use it. Services featured on the new hub include:
Climate Pledge Friendly, a badging system Amazon merchants can use to highlight certifications for use of recycled or bio-based materials, among other things.
Amazon Renewed, which repairs and refurbishes products returned for resale.
The Ships In Product Packaging program (formerly called Ship in Own Container), which encourages sellers to package their products in boxes that are robust enough to be shipped, thus cutting the waste of putting a product box inside a shipping box.
The United Auto Workers (UAW) union is stepping up pressure on Detroit's Big Three by threatening to expand its strike unless it sees major progress in contract negotiations by today. In a video statement late Monday, UAW President Shawn Fain said workers at more factories will join those who are now in the fifth day of a strike at three plants. "We're not going to keep waiting around forever while they drag this out … and we're not messing around," Fain said in announcing the noon Eastern time Friday deadline for escalating the strike unless there is "serious progress" in the talks. The union plans to disclose the locations of new strikes during an online presentation to members that morning. Ford, General Motors and Stellantis said they want to settle the strike, and they held back from directly criticizing the escalation threat.
That's all for this week. Enjoy the weekend, and the song of the week, Stop the Wash, a joint effort by multiple artists and sustainability advocates.