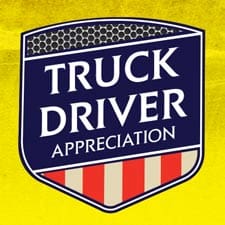 We've written a lot about the truck driver shortage here at Logistics Viewpoints and the impact that this could have on the global supply chain moving forward. Often times we forget about, or simply don't think about, everything and everyone that makes it possible for us to get the goods we desire. The shortage could have a long term impact on how products are sourced and delivered and could disrupt the economy as a whole. Truck drivers are an integral part of keeping the supply chain and economy flowing. I read a note the other day that put the importance of truck drivers into very simple terms: "if you bought it, a trucker brought it." Let's remember that as we celebrate National Truck Driver Appreciation Week September 14 – 20.
And now, on to the news.
SmartCentres Inc., an operator of more than 250 unenclosed shopping centers across Canada is embracing drive-through pick-up depots. In the next three to six months, the mall owner will start testing online purchase stations in three of its Toronto-area shopping centers. As online shopping continues to slowly eat into brick and mortar market shares, retailers are looking for new ways to get customers in the door. This an interesting move for a mall owner as it goes beyond a single retailer offering the service. According to Mitchell Goldhar, CEO of SmartCentres:
"We know the writing is on the wall. But it's also an opportunity. It's also going to be a good business to be in. And it could very well be a way to make our existing shopping center business busier than it ever was."
Concern over a lack of a contract for West Coast longshoremen continues to bring merchandise into the country at higher than normal rates. While August was a record breaking month, September's estimates are also above average as retailers push to get their merchandise ready for the upcoming holiday season. Import volume at U.S. ports covered by the Global Port Tracker report is expected to total 1.47 million containers this month, down from the all-time monthly record of 1.53 million set in August as retailers imported merchandise early in case of any disruption on the docks. September has averaged 1.42 million containers over the past five years.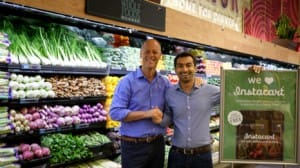 Whole Foods has announced that it will expand its grocery delivery and pick-up options in more than a dozen cities. The company is partnering with Instacart, a crowd-sourced grocery delivery operation. The two companies are also running pilot programs in Austin, TX and Boston, MA this month that allows customers to pick up groceries ordered through Instacart in their local store. These moves are in response to growing competition in the grocery home delivery space.
Economic sanctions imposed by the European Union and the United States is hitting Russia where it hurts. Nearly 25 percent fewer people visited Moscow's malls in the week leading up the start of the school year than in the same period of 2013. Western sanctions and the economic slowdown in the wake of Russia's annexation of Crimea are hitting Russian consumer demand. The current state of the economy has convinced British fashion retailer New Look to postpone plans to set up a joint enterprise with a Russia franchise, while Adidas scrapped plans to double the number of stores in the country.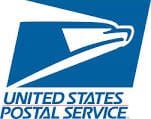 The US Postal service is slashing prices to attract retailers for the upcoming holiday season. The Postal service said its rates were too high to be competitive with UPS and FedEx, and won approval from its regulators in August to lower prices by as much as 58% on certain Priority Mail packages for customers shipping at least 50,000 parcels a year. This move is another attempt to attract new business. Aside from partnering with Amazon for Sunday delivery in more than 20 markets, the Postal Service is now running a pilot with Amazon for grocery delivery in San Francisco. This is certainly a step in the right direction for the modernization of the Postal Service.
That's all for this week. Enjoy the weekend and the song of the week, Hate to Say I Told You So, by The Hives.