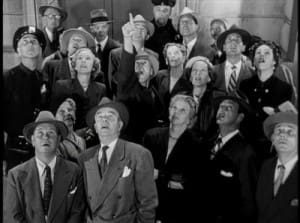 Look up in the sky! It's a bird! It's a plane! It's a remote controlled drone delivering a package to my house? It appears as though the future is here. Well, not so fast. As noted in last Friday's news roundup, the FAA revealed a proposal over the regulation of commercial drones in the US. With the release of the initial proposal, we now enter a sixty day comment period where lobbyists from a variety of industries and representing a number of different interest groups will try to convince regulators of changes that need to be made to the proposal. After the sixty day period, the FAA will re-examine the proposal. This will mark an important moment for companies investing in drone technology.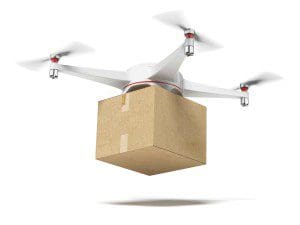 While it may seem like things are moving forward, there are a lot of hurdles to overcome. Forget about the technology aspects of making drone deliveries a reality. The regulations themselves have left many companies unhappy with the role drones can play in the delivery space. Amazon and Google, for example, are two companies that are investing significant money and time in the research and development of drone technology as a viable option for home delivery. But the regulations may have put a hold on that.
There are a couple of key components to the initial proposal that make widespread commercial adoption for companies like Amazon and Google difficult. Let's take a look at some these regulations and their potential impact.
The aircraft must remain in the line of sight of the remote pilot.
This proves to be a big problem for large-scale deliveries. Companies like Amazon are investing in autonomous drones for package delivery. They see autonomous drones, navigating by GPS, operating from a central warehouse delivering packages to businesses and residences. However, considering that the drones must be visible at all times to a pilot, this eliminates autonomous drones from the equation. The regulations would make it feasible for a driver to remotely control the drones to delivery packages to a residence or business' door. But would this really be more efficient than simply walking the package up to the door? Probably not.
The aircraft must be under 55 pounds.
While this may not seem like too big a deal, this could again pose problems for large-scale deliveries. Currently, a driver can carry multiple packages to an office space or residence. Depending on the size of the packages being delivered, the drone would need multiple trips. This, again, would seem to be less efficient than a driver simply carrying multiple packages on a hand truck.
The drones may not fly over people, except for those directly involved with the flight.
This would be virtually impossible in a crowded city, whether the delivery is for residential or commercial properties. To do so, pilots would need to perform some evasive maneuvering, which becomes more difficult with more people. This becomes less of a barrier, however, in rural areas of the country.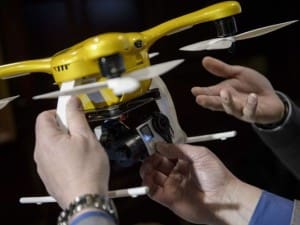 The current proposal certainly lowers the likelihood that large companies such as Amazon and Google choose drones for commercial purposes. However, there are some in the industry that can benefit. As mentioned, in more rural areas of the country, a driver could control the drone from a central point to deliver packages to multiple homes. In less populated areas with long sight-lines, this could be more efficient than driving from house to house. This could potentially be useful for the Postal Service to deliver mail as well.
The current proposal has about forty-five more days of "comments" to be heard from lobbyists and lawmakers. While it remains to be seen whether any changes will be made, most people in the industry agree that a decision needs to happen quickly. Overseas, drone usage is a reality, and the US is falling behind. If the proposal remains unchanged, Amazon may have to stick to its plan B – moving all drone research overseas, where its autonomous applications can be utilized. Either way, the fact that the FAA has finally released its proposal has set the wheels in motion. That's one small step for (a) man; one giant leap for pilot-controlled drones.