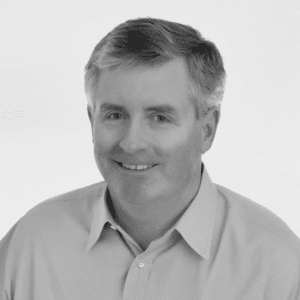 The hyper-competitive world of eCommerce has come down to this:  it's my supply chain against your supply chain.   If I can ship better, cheaper, and faster than you, I win.   For that to happen, I need to provide my customers with more choices and better visibility when they need it.  And, of course, easy and free returns.   In the meantime, Amazon continues to raise the bar.
For eCommerce businesses (who isn't one these days?) to keep pace, they need ways to get a better grip on shipping and delivery processes across their extended enterprise.  Shopping carts and order entry personnel need access to accurate rates and delivery options.  Fulfillment needs to control order packing to reduce waste and dimensional rates.  Warehouses, stores, or suppliers all need to ship anywhere, from anywhere.  Customer service needs to provide tracking and returns.  Employers need a convenient and accountable way to control how employees ship samples, documents, and other material.  3PLs need to provide their customers with informed visibility.  And managers need analytics to make better decisions and contain the cost of free shipping, the new normal in eCommerce.
Top Considerations Surrounding Enterprise Shipping Technology
To meet these needs, a new generation of enterprise shipping technology has emerged.  If you are a shipper, logistics service provider, or developer, here is a top 10 list of things you should consider when evaluating the latest technology:
Enterprise Control: Point solutions won't cut it anymore.  To support the myriad of internal and external touchpoints that need access to transportation capabilities, enterprise shipping platforms need to provide a centralized console to monitor and manage user permissions, security, and activity.
Scalability: Yes, we all know absolutely everything will operate in a cloud.    But in the real world, high volume shippers need high availability and sub-second response times.  Omni-channel retailers need hybrid deployment: on-premise for high volume fulfillment and cloud access for stores.
Versatility: Different jobs manage different workflows.  Enterprise shipping platforms offer a portfolio of rating, shipping, tracking, and other apps that empower supply chain stakeholders, including employees, customers, and suppliers.  Mobile access is a must.
Flexibility: Change is a constant in eCommerce.  Enterprise shipping platforms feature tools for adapting UIs and workflows to role-specific processes.  Then revise as business requirements change.
Carrier Connectivity: It isn't just about FedEx and UPS anymore.  New entrants to the market, including regional, crowd sourced, and same day services, are filling customer demand for more delivery choices.  Enterprise shipping platforms harness and manage messaging with global carriers and other logistics service providers.
Internet of Things (IoT): IoT is now a real thing.  Whether deployed on-premise or in the cloud, secure, real-time connectivity to local or cloud data sources is a must.  So is integration with local devices such as scales, thermal printers, conveyors, scanners, and cameras.
APIs: Any transportation or systems integration function that is available in an app needs to be available as an API request so developers can augment their own enterprise systems.  Enterprise shipping platforms should be able to handle thousands of requests per minute.
Website Widgets: Not every business employs developers who have the ability to write API connectors or even understand the business context.  Support for plug and play widgets lets website designers embed rating, tracking, and returns capabilities, in minutes, not months.
Globalization: eCommerce is global.  Customers in Europe don't want to have to care about how an order is shipped from the US.  Enterprise shipping platforms need to be able to handle language translations, units of measure, time zones, landed costs, returns, and cross-border compliant documentation that are essential for global trade.
Analytics:   Deploying a myriad of single carrier point solutions can result in disparate information silos.  Enterprise shipping platforms provide a "single source of truth," with dashboards and analytics that enable managers to make data-driven decisions regarding the performance of their entire inbound and outbound supply chain.
The new generation of enterprise shipping platforms help eCommerce businesses compete by providing the apps and tools they need to streamline shipping-related processes, control costs, and ensure customer satisfaction and retention.
Bob Malley is CEO of Pierbridge, Inc. with many years of experience in the TMS software industry.  He founded Tracer Research Inc. in 1989, where he launched Clippership, a leading parcel carrier management software product. In 1998, Tracer was acquired by Kewill Systems Plc. Bob was appointed President of the eCommerce division, served as a Board Director, and was later promoted to CEO. Bob left Kewill and joined Pierbridge as a Board Member in the fall of 2002 and then as CEO in 2004.