Today is September 15. It's neither October, November, nor December 15. It is September 15. That means it is still "officially" summer, but I can go along with the notion of fall. The days are getting shorter, the early mornings and nights cooler. It's the perfect time for a fire pit. It also means I don't mind seeing people enjoying a pumpkin latte or pumpkin beer now that Labor Day is over. However, I'm already seeing posts on FaceBook listing the "Most Coveted Christmas Toys of 2017." How is that even possible? We haven't even celebrated Halloween yet, and consumers are focusing their efforts on Christmas already. It blows my mind. I can't look at these lists yet (or ever, really); instead, I am going to savor the fall days ahead and leave my Christmas shopping for early December. I hope you all enjoy the fall as well.
And now, on to the news.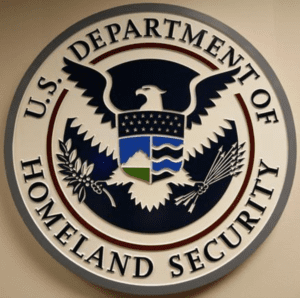 In response to back-to-back hurricanes, the US government is extending its temporary waiver on the Jones Act, which mandates the use of US built and crewed vessels to transport merchandise between US coasts. The law also limits the availability of cargoes on US coasts. The extension runs through September 22. This move is to ensure that there is enough fuel in those areas hardest hit by the hurricanes. Specifically, the extended waiver allows for refined petroleum products, including gasoline, diesel, and jet fuel, to be shipped from New York, New Jersey, Delaware, Maryland, Pennsylvania, New Mexico, Texas, Louisiana, Mississippi, Alabama, and Arkansas to Florida, Georgia, South Carolina, North Carolina, Virginia, West Virginia, and Puerto Rico.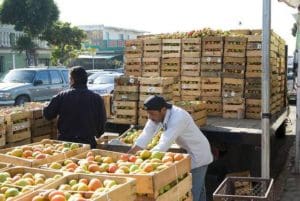 As the negotiations for NAFTA continue, US and Canadian produce growers are standing together and have formed a new alliance: Produce Coalition for NAFTA. The coalition is standing firm in its message for all three countries. Namely, fruit and vegetable growers and distributors support North American free trade. The new coalition also supports a "healthy upgrade of regulations and agreements to modernize contracts on all sides." The coalition does support talks between the US, Canada, and Mexico, but wants to make sure that produce sales remain duty-free. This is in large part because it allows for year-round availability of produce to US consumers.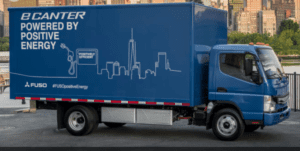 Daimler AG has announced plans to bring a fleet of battery-powered Fuso delivery vehicles to customers in New York City. This announcement comes on the heels of Cummins' announcement of an electric powertrain truck just a few weeks ago and Tesla's announcement of a truck reveal next month. Daimler's Mitsubishi Fuso unit began building electric trucks at factories in Portugal and Japan earlier this year. According to Daimler, the vehicles are designed for delivering goods in large cities and have a range of 60 miles between charges. Customers have the option for more battery packs and greater range or less range for heavier loads. The interest will only continue to grow for these trucks.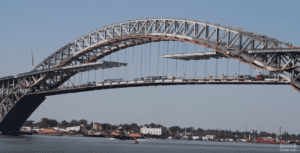 With larger ships coming through the Panama Canal, the Port Authority of New York and New Jersey is spending billions of dollars to remain competitive. Just how much money? Well, the Port Authority spent over $4 billion to accommodate the bigger ships. Approximately $1.6 billion of this was used to raise the Bayonne Bridge, $2.1 billion was used to deepen the harbor's navigation channel, and $600 million was used to expand rail services. The hope is to gain a bigger share of the trade from Asia, which normally goes to West Coast ports, and then heads east via rail.

Amazon is preparing to open a 1 million square-foot warehouse near Mexico City. This is part of an ongoing effort to bolster the company's limited presence in Mexico. The new warehouse is expected to be built in the Tepotzotlan municipality, which is about 25 miles north of Mexico's capital. The facility, which is expected to be  completed sometime next year, will triple Amazon's warehouse space in the country. While Mexican consumers are not spending online nearly as much as in other countries, with the possible re-negotiation of NAFTA looming, Amazon is willing to make a bet on e-commerce's expansion south of the border. The larger warehouse space would also enable Amazon Mexico to carry larger bulk items, while still carrying mostly small products that are fast moving.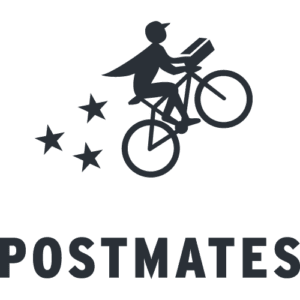 And finally, Postmates is ditching delivery fees, a move the company feels is necessary to keep up with the delivery competition. Headquartered in California, Postmates is a logistics company that operates a network of couriers who delivery goods locally. Previously, membership in Postmates Unlimited cost $9.95 per month. Now, loyalty members will receive free deliveries. However, for non-members, deliveries from in-network merchants that partner with Postmates will cost a flat delivery fee of $3.99 with no additional fees. Postmates will charge a flat $5.99 delivery fee and a variable service fee capped at $20 for out-of-network merchants that don't already pay the company a commission on sales.
That's all for this week. Enjoy the weekend, and the song of the week, The 59th Street Bridge Song (Feelin' Groovy) by Simon and Garfunkel.