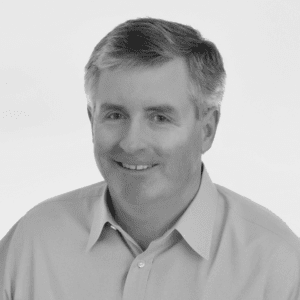 It's no secret that global eCommerce demand is impacting carrier capacity and driving transportation costs higher and higher.  This is adding complexity to supply chain processes.  More than ever, shippers are turning to outside experts to help find carrier capacity while controlling costs and automating processes.  As a result, 3PLs saw tremendous growth in the last year, according to consultancy Armstrong & Associates, Inc. Even freight forwarders like Maersk have announced their intention to move inland to help their customers manage ground transportation.
But 3PL growth comes with challenges because in the new world of "my supply chain vs. your supply chain," each 3PL customer has transportation and logistics requirements that are specific to their industry, market niches, and unique value propositions. As a result, 3PLs, brokers, freight forwarders, and other "intermediaries" need a cost-effective way of adapting solutions to their customer requirements.  Standing up unique systems for each customer is simply not cost-effective.  What 3PLs need is a federated TMS approach where a single platform can effectively serve a diversity of requirements within their customer community.
Asset light 3PLs should take the following considerations into account when evaluating TMS platforms:
1PL vs. 3PL TMS Architectures
Enterprise-class TMS systems do a good job of automating planning, execution, payment, and analytics for a multitude of users or user groups within a single organization ("1st Party Logistics" or "1PL").  They include administrative tools for a 1PL to manage preferences, access rights, and permissions for users within their four walls.  But asset light 3PLs, especially those offering freight brokerage services, have a community of 1PLs, each of whom will have unique workflows, carrier preferences, buy/sell rates, and data integration requirements.  This requires an architecture that embraces diversity. Enter the Federated TMS Model.
Oxford Dictionary defines "federation" as "a single centralized unit within which each state or division keeps some internal autonomy." This is exactly the context in which 3PLs and each of their customers can reap significant benefits.
It's easy to see why a TMS architected to support a 3PL's diverse community is fundamentally different in scope than enterprise systems architected to support even a global 1PL. Try as many TMS providers might to focus on select industry segments to more easily replicate functionality, the reality is that one size cannot fit all.
Configurability: Customers want it their way
Salesforce.com proved a long time ago that SaaS architectures could deal with the fact that no two businesses are exactly alike. They created a single platform with tools that enable third-party developers to create value-added solutions, augmentations, and extensions. Other platforms such as NetSuite and Magento have followed suit with developer communities of their own.  Within these customer communities, no two solutions look exactly alike. They enjoy not only the convenience and cost-effectiveness of sharing a single SaaS solution, but also the efficiencies delivered by adaptation, integration, and automation.
For all the same reasons, 3PL TMS systems need to be able to adapt solutions to industry and role-specific processes within their diverse customer communities.   This means configuration and administrative tools need to support the unique operational characteristics for each customer sharing the same federated platform.  Flexibility and the ability to continuously improve the processes of all customers is key to keeping customer attrition at a minimum.
Mass customization within SaaS environments is now the new normal.
Connectivity:  The key to cementing 3PL customer relationships
SaaS TMS platforms have been traditionally hamstrung by a lack of real-time connectivity to local data sources and devices. This has made it easier for shippers to rate shop freight broker, carrier, and other transportation service provider websites. The price shippers paid for rate shopping disparate systems was lost time, inefficiencies, and errors associated with manual (and often duplicate) data entry.
With the advent of eCommerce and the shift to smaller, more frequent parcel shipments, the need for speed has never been greater.  It might be OK to spend minutes processing a freight transaction, but with parcel processing, seconds count. If necessity is the mother of invention, desperation is the father.  Internet of Things (IoT) innovations evolved out of necessity, enabling faster and secure communication between cloud-based SaaS TMS solutions and on-premise systems and devices.  As a result:  out with batch system upload/download data processes with associated synchronization issues and in with real-time connectivity.
Like configuration tools that adapt to unique customer workflows within a shared platform, IoT connectivity tools can now be used to configure high-speed communication to disparate tenants.  This is good news for 3PLs hoping to capture parcel and last-mile business. Imagine thousands of tenants making hundreds of thousands of sub-second requests to on-premise enterprise systems, scales, and other devices, and then delivering thousands of labels and documents to user-specific printers all over the world.
Applied to a federated architecture, IoT technology has made it possible for 3PLs to automate and manage supplier portals, carrier routing, and automate other customer-facing apps across each tenant's enterprise.  In doing so, they drastically reduce customer attrition and webpage shopping.
3PLs: Masters of their federated TMS domains
Federated platforms elevate 3PL administrators to an exalted super-user status, presiding over hundreds or perhaps thousands of tenants.  From that perch, they have the ability to monitor activity, data, and respond instantly to issues across their customer community.  Best of all, they don't need to worry about the challenges associated with on-premise TMS firewalls and permissions that limit 3PL visibility and collaboration.
Advances in analytics, control towers, and machine learning make the prospect of managing a 3PL community within a federated TMS even more inviting.  3PLs who miss this boat will be at a serious disadvantage against their competitors who gained an early lead with more aggregated data storage to apply artificial intelligence.
Conclusion
It is clear that asset light 3PLs need a more federated TMS model that can offer centralized control of a shared community platform while offering customers autonomy, automation, and cost savings.
For more than 25 years, Bob Malley has helped thousands of businesses reduce transportation costs and streamline fulfillment with parcel TMS. As CEO of Pierbridge, Bob has built a global organization that developed Transtream, an enterprise-class parcel TMS platform.  Pierbridge and its technology partners, Logistyx and Pitney Bowes, have achieved FedEx Compatible Platinum certification, based on shipping volume throughput, support of FedEx's most current service offerings, and other key certification criteria.  Pierbridge has also earned UPS ConnectShip Platinum certification status.  Now part of the WiseTech Global group, Pierbridge will expand and drive deeper into global e-commerce fulfillment.