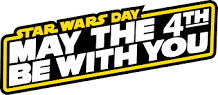 Call me out of touch, but yesterday, May 4th, was the first I had heard of Star Wars Day – better known as "May The 4th Be With You!" As I read further, I learned that May 25, 1977 was the release date of the original Star Wars movie. And it is celebrated by some as Geek Pride Day. I personally think that Star Wars transcends the geek world. But I also found it interesting that Dick Morley, the father of the PLC (programmable logic controllers to you non-geeks), organized geek pride days in New Hampshire as early as 2001. Why do I find this interesting? Well, ARC Advisory Group, the owner of Logistics Viewpoints, has been conducting research on the PLC market for decades. And I have been willingly (and unwillingly) subjected to meetings with never-ending discussions about PLCs. Geeks? Come on – not a chance!
And now on to this week's logistics news.

Flexport announced the acquisition of Shopify Logistics' assets, including Deliverr. Flexport will also become the official Shopify Logistics Partner and provider of Shop Promise for millions of Shopify merchants. Shopify will receive stock representing a 13% equity interest in Flexport, on top of its existing equity interest.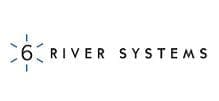 Ocado Group announced that it has reached an agreement to acquire 6 River Systems from Shopify. 6 River Systems was founded in 2015 and developed an Autonomous Mobile Robot product called 'Chuck' that provides automated assistance to pickers in a warehouse, working collaboratively with human operators. Ocado previously acquired two other robotics companies – Kindred Systems and Haddington Dynamics.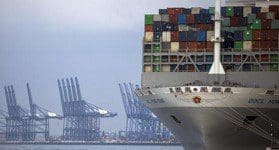 From the "long shot but worth a try" files, Bed Bath & Beyond is seeking tens of millions of dollars from container shipping lines, claiming the carriers willfully abandoned service commitments at the height of supply-chain turbulence to reap enormous profits from the market turmoil. The home-goods retailer says in a complaint filed with U.S. maritime regulators that Hong Kong-based Orient Overseas Container Line pursued "brazen price gouging and profiteering" that cost Bed Bath & Beyond $31.7 million in extra freight charges, along with additional costs and lost profits.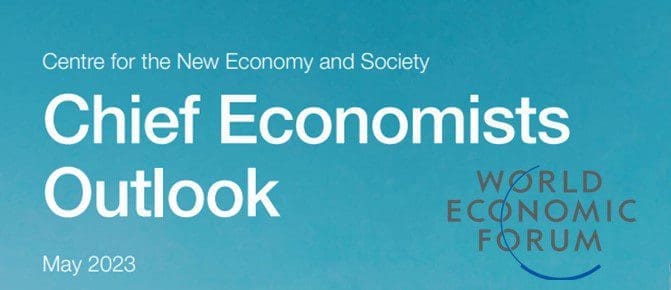 Nearly three quarters (73%) of economists surveyed as part of the World Economic Forum (WEF) Chief Economic Costs Outlook for May 2023 believed that south Asia – especially India – would benefit from recent turbulence in the global economy. Almost 75% expected supply chain restructuring to negatively impact China's economy much more than any other country. South and east Asia, as well as the Pacific region are expected to benefit most from the change, with India, Vietnam, Thailand and Indonesia receiving particular mentions, followed by rivals in Latin America. The Outlook report expects that industrial policy, such as the Inflation Reduction Act and CHIPS Act in the US and the EU's Green Deal, will have a marked impact on the global economy in the years ahead.

Shiv Agarwal, former Staples exec and co-founder of Fabric is now leading Foundation, a Seattle startup that just announced a $3 million seed round to fuel growth of its wholesale e-commerce platform. The 11-person startup connects manufacturers, distributors, wholesalers, and retailers, helping each stakeholder share product, pricing, and inventory information. The platform also consolidates orders from multiple channels in a single platform, connecting with third-party logistics platforms and accounting systems to reduce the time it takes to fulfill orders. The funding round included participation from Founders' Co-op, Ascend VC, Fortson VC and San Francisco-based Upside VC.

Amazon and local officials gathered in Windsor, Connecticut, on Tuesday afternoon to celebrate the ribbon-cutting of a new warehouse. The online retail giant says its five-story, 3.8 million-square-foot "Fulfillment Center BDL4" is its largest such facility in New England. "That is 66 football fields," said the warehouse's general manager, Gurol Butun, "We're thrilled to officially open our next-generation Amazon Robotic fulfillment center here in Windsor so we can continue to deliver for our customers in Connecticut and beyond." Amazon said the site currently employs 2,000 workers, with plans to top 3,500 by August. It's the company's third site in Windsor.
That's all for this week. Enjoy the weekend and the song of the week Shop Around by The Miracles