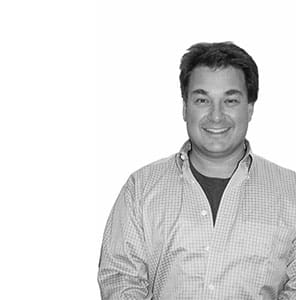 To a lot of people, the word "creativity" doesn't come to mind when they hear about transportation or logistics. Maybe some of us in the industry don't even think of ourselves as the "creative type." If that's the case, I think we sell ourselves short. Every day, logistics planners have to be immensely creative in how they move freight with a seemingly endless number of changing constraints.
To be creative, however, you need technology that supports flexibility for handling your operations in the best way for your organization and customers. Although transportation management system (TMS) vendors can't build software that addresses every possibility a logistics planner might come across, the goal of the TMS should be to support your work with a level of flexibility that enables creativity.
We're seeing a lot of change and new offerings in the TMS market today, including two of the most recent and innovative approaches: A new capability called continuous pool optimization (CPO) and the enhanced ability of rating systems to better handle real-world complexities.
Continuous pool optimization
Sometimes being creative means waiting to take action until you better understand your options, rather than deciding to act and getting locked onto a certain path – even as new information is introduced into the freight equation.
This is the riddle that continuous pool optimization (CPO) addresses. It allows for a pre-determined or dynamic routing of orders through a consolidation network. Routes can be split in to a consolidation point and out of the consolidation point independent of each other. These inbound and outbound movements can also be independently managed, letting the optimization out of the consolidation point be delayed until the user has a better understanding of the freight accumulated at that consolidation point.
By enabling this creativity and flexibility – even when all of the factors aren't yet known – CPO lets you maximize freight savings through optimization while still adhering to pickup and delivery constraints. This is relevant in situations where pickup windows are tight but delivery windows are more flexible. Logistics planners can provide complete deliveries in a single shipment, even when product may be sourced from multiple locations. Customers get better service, and a company could potentially eliminate the need for warehouses or distribution centers in their supply chain.
Continuous pool optimization helps planners embrace those unknown, future options and to be patient, change plans, and get creative with routes.
Rating
In the old days, a TMS needed simplification. Transportation execution practices grew out of a need to simplify and streamline the process because it was really complicated to figure out the best carrier and mode.
In the attempt to create apples-to-apples comparisons, however, we started overlooking the fact that not all carriers are created equal. They all have strengths and weaknesses; they have good lanes and bad lanes; or they want more of some type of freight and less of others, for instance. By striving to simplify the selection process, we've boxed in carriers too much.
The latest TMS rating engines don't need old-school simplification. When asked to rate a shipment, they can compare carriers across all factors, like neutral versus carrier tariff, FAK versus class rating, or blanket versus specific.
The ability of a TMS to handle more complexity is good for the carriers too, because now they have the flexibility to give you better rates. Depending on your needs and constraints, you could use either the carrier's rate base or neutral tariff, or work with the carrier to improve operations rather than just cherry-picking lanes. And with big industry changes like TL contract rates increasing by eye-popping amounts or the ELD mandate, you're going to need a TMS that gives you the flexibility to manage carriers and rates creatively.
Think differently
Look hard at your transportation practices. Are they flexible? Can you be creative with them? Or are you forced to simplify for the sake of your TMS? Every organization is going to have drastically different business models, and you are the expert of your business. Sophisticated rating engines and continuous pool optimization can help you create a better business model by delivering the power and programming to do the hard work, plus give you the freedom and flexibility to work with more options and uncover more savings.
JP Wiggins is co-founder and vice president of logistics at 3Gtms, a global provider of Tier 1 transportation management software. There, he manages channels and partnerships. Previously, JP was co-founder and senior vice president of logistics for Global Logistics Technologies (G-Log); co-founder and vice president of product management at dx/dt; and vice president of logistics at Weseley Software.