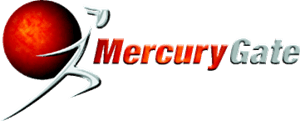 Earlier this week I attended the first day of MercuryGate's annual user conference at the Cosmopolitan in Las Vegas, NV. The conference's theme was "Smarter. Stronger. Faster. Better." That is what MercuryGate is trying to make their customers, and the presentations I attended all hit on this theme. Since last year's conference, there have been new product releases and upgrades to existing products with one goal in mind – to make managing your transportation easier. There were three presentations in particular that I felt highlighted how MercuryGate is achieving this goal.
The first presentation that really struck the "Smarter. Stronger. Faster. Better." theme was MercuryFleet for Shippers. MercuryFleet is something that has been in the works for a while, and the company is happy to let customers know the wait is over. This presentation outlined how MercuryGate TMS can now dispatch drivers, assign and track equipment, send alerts for driver and equipment compliance issues, and optimize fleet routing. There are three main components that the application serves: drivers, equipment, and operations. For drivers, MercuryFleet can log qualifications, certifications, and documents. After setting up the driver in the system, the user can log roadside inspections, safety and incident reports, and any violations. It also tracks license renewal information, so the company will know if a driver's license will expire while out on a delivery. With this information, the company can use another driver for a long route. It is a single system of record with all relevant information that is needed.
From an equipment standpoint, it keeps specifications, registration, ownership, and service records up to date. This includes container capacity and dimensions, component warrantees, upcoming service requirements, and the ability to track PO's and costs. It also includes cost analytics, allowing the user to see profitability of drivers, loads, and routes. The final piece is satellite tracking, which enables the user to monitor equipment. The final component is operations. This includes managing quotes, dispatching drivers, and assignment processing. The user can manage quotes while mixing and matching their fleet with carriers. Rates, drivers, and equipment are automatically assigned to loads. The user also has access to a feedback ratings and comments about carriers.
The second session that stuck out to me was about Mojo, MercuryGate's transportation optimization engine. Over the course of the last year, Mojo has had its fair share of upgrades, including the launch of Mojo Live. Mojo Live is designed for smaller sets of data that are presented on the users TMS screen. The optimization occurs synchronously and quickly allowing the user to direct their workflow. The goal is to have the optimization build within 30 seconds, allowing for near real-time adjustments. Another recent upgrade to Mojo is the inclusion of ALK maps, which extend the mapping functionality within Mojo. It enables a user to select different overlays, including shipments, loads, and routes. Additionally, Mojo now has a script engine API (MojoScript). This enhancement allows the user to change or alter the data and decision making processes in the optimizer. This will customize the way that the algorithms are run and make the outputs more efficient.
The session also described a few MojoScript use cases. Two particular examples jumped out to me. The first example was of a customer's need to navigate around hours of operation when scheduling deliveries. The problem was that shipments that are routed via pools can only deliver on specific days, unlike direct shipments. The customer developed a location report with hours of operation for both direct and pool locations and a MojoScript of operation based off of direct versus via pool. The customization now allows the customer to efficiently schedule deliveries to meet the hours of operation restrictions in a much shorter time than manually scheduling the deliveries around different operational hours. The second use case was customer load optimizations. By mapping the customer load reference within the optimizer, customers can guarantee that their loads will be kept together. Additionally, it allows other customer loads or shipments to be consolidated onto a route. These are both examples of how MercuryGate's technology is trying to simplify managing transportation.
The third presentation that struck the "Smarter. Stronger. Faster. Better." theme was MercuryProcure for Logistics Service Providers (LSP's). This presentation outlined how MercuryGate can help LSP's be more efficient when responding to bids and negotiating on behalf of their customers. The goal was create an application that helped users be more efficient and flexible, while giving them more time to focus on analytics. To accomplish this goal, the application has a few interesting features. First, it automatically aggregates lanes from historical shipments. Second, it can create benchmark data for lanes. This allows the user to compare performance against historical costs. Third, it provides support for multiple bid rounds. This allows the user to track the back and forth of rate negotiations. This information can be used for future negotiations. Fourth, it creates email templates. These save time and effort as the user can save frequently used emails when sending out multiple bids. And fifth, users can customize rate tables. This enables the user to customize any fields that will make it easier for carriers to respond. These enhancements are all about making the user smarter, stronger, faster, and better. It makes the bidding process faster, and gives results based on real shipment ratings. These all make the user more efficient.
In conclusion, the MercuryGate user conference was a place to showcase how the company's technology innovations can make users smarter, stronger, faster, and better. The method behind this goal is to make everything more streamlined and simple. While the technology behind the scenes is complex, the use of it does not have to be. At the end of the day, the company wants to make managing their customers' transportation easier, more efficient, and more profitable.