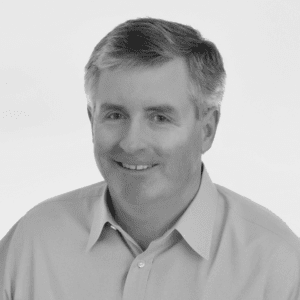 There was a time when even the largest shippers employed clerks to look up rates on wall charts and handwrite ship-to addresses into logs. Then came manifest systems that printed reports and labels, and after that, multi-carrier shipping systems.  Those days are long gone, as eCommerce has caused an explosion in parcel volumes worldwide and an expansion of carrier services to meet the delivery demands of consumers.  Parcel shipping technology has evolved in lockstep with dynamic industry changes, and is now crucial to helping simplify complex transportation management processes.
Not your father's shipping system
What is most remarkable about today's parcel technology is how its capabilities have broadened well beyond the point of shipping at the end of a conveyor line.  Point solutions aren't enough anymore.  Like freight transportation management systems (TMS), parcel TMS system capabilities need to span the entire enterprise and beyond.  Omnichannel strategies necessitate easy access to multi-carrier rating, shipping, load planning, tracking, return processes, and analytics from stores, fulfillment centers, suppliers, mail centers, purchasing, customer service, and of course, shopping carts.
Today's parcel TMS systems are multifunctional. They offer role-specific apps and APIs that can be consumed by other systems.  They are expected to streamline transportation operations across the extended enterprise, while controlling the cost of free shipping.  With the shift to smaller more frequent shipments, parcel TMS systems have to cope with increasingly high transaction volumes.  Performance counts so scalability is key, especially during the holiday rush.
Lines blurring between courier, parcel, and freight
Younger generations have no qualms about ordering appliances, furniture, and other heavy items online.  As a consequence, parcel carriers are now delivering heavy items to residences and LTL carriers are starting to offer single shipment, last-mile delivery services across the threshold (last inch).  They offer setup and trash removal services.  Consumers want what they bought sooner than later, so more businesses are also engaging local carriers and crowdsourced services to make same-day deliveries.
Technology abhors a vacuum, so the latest parcel TMS platforms are now more apt to support the latest generation of multimodal carrier services.  It's easier for parcel TMS software businesses to incorporate these new services because unlike freight TMS vendors, they are used to dealing in a world lacking in technology standards.
We can expect the trend toward introduction of new niche delivery services to continue.  Self-driving vehicles and drones are now no longer a logistics fantasy.  We can also expect to see the lines blurring between freight forwarders and traditional 3PLs as global eCommerce drives more cross-border consolidation and deconsolidation into parcel networks for faster global delivery.
IoT is making SaaS parcel solutions a practical option for large shippers
It used to be that cloud-based shipping solutions were useful only to low volume shippers.  That is because high volume shippers expected a level of performance that was well beyond the capabilities of a "shipping website."  No more.  The Internet of Things (IoT) has come of age and has enabled cloud-based parcel TMS systems to connect securely and in real time to local data sources, business systems, and devices such as scales, label printers, meters, and material handling equipment.
As a result, how the latest generation of parcel TMS technology is deployed is an afterthought: on premise, in the cloud, or a hybrid combination of both.  It's all good and perfect for organizations that have a mix of a few high volume shipping locations and perhaps thousands of low volume store locations.
Containerization saves money
The current capacity crunch has caused shippers to reconsider how they charge for shipments.  They want to cube out vehicles to optimize the utilization of their assets, or, short of that, make shippers pay for wasting space.  Parcel carriers use DIM factors to replace actual weight-based rating with a method that takes container size into account.  Freight carriers are following suit with space-based rating schemes.  This has left many shippers confused about how to estimate shipping costs up front and how to optimize transportation cost-effective packing in the fulfillment center (which WMS and OMS systems do not do).
New parcel TMS technology applies cartonization, palletization, and containerization algorithms in a way that takes the guesswork out of container selection and packing.  Everyone is a winner: carriers save space and shippers save money and labor.
One constant:  innovation
These are a just a few of the trends that we expect will keep parcel TMS developers busy in the new year.   But continued global eCommerce growth,  carrier capacity pressures, and global trade disruptions will almost certainly spawn new innovations to help shippers overcome obstacles throughout 2019.
For more than 25 years, Bob Malley has helped thousands of businesses reduce transportation costs and streamline fulfillment with parcel TMS technology. As founder of Tracer Research, Inc., and later as Kewill CEO, Bob introduced Clippership, one of the first integrated multi-carrier shipping systems.  As managing director of Pierbridge, Bob has built a global organization that continues to innovate Transtream, an enterprise-class parcel TMS platform.  Pierbridge and its technology partners have achieved FedEx Compatible Platinum certification.  Pierbridge has also earned UPS ConnectShip Platinum certification status.  Now part of the WiseTech Global group, Pierbridge is rapidly expanding and driving deeper into global e-commerce fulfillment.