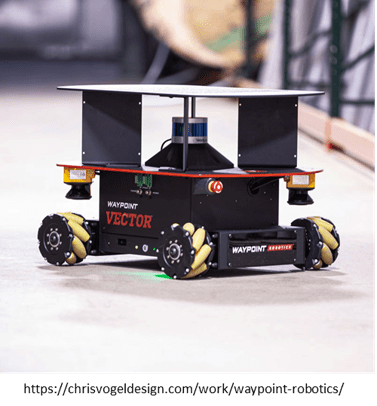 My colleague Fox Chen and I just kicked-off the update to ARC Advisory Group's research on the global mobile warehouse robotics market. Fox is located in Singapore, and I am in Boston. With a solid 12-hour time zone difference between him and me, together we should be able to speak with any robotics provider at virtually any time – we are the around-the-clock research team. This research, in conjunction with ARC's research on the warehouse management systems (WMS), warehouse automation, and warehouse consulting specialists markets, provides ARC Advisory Group with a breadth and depth of warehouse technology market knowledge and insights that rivals any research organization worldwide.
ARC Advisory Group utilizes a comprehensive bottom-up process for evaluating markets. As such, our analysts must first determine the companies offering solutions within the research scope. This article will provide a brief update on the mergers, acquisitions, and other major ownership changes that have occurred since we last published this research in 2021. Please contact your account manager or Conrad Hanf (chanf@arcweb.com) if you would like further information about this study.
ARC Advisory Group has defined mobile warehouse robotics as load carrying vehicles that travel under their own control with a level of autonomy adequate to perform intended tasks based on current state and sensing without human intervention. The robots in the system must be capable of dynamically traversing from origin to destination along multiple paths. We are explicitly excluding vehicles that travel along a static, fixed path, whether that path of travel is guided by physical or virtual wires or lines.
Mobile Warehouse Robotics Mergers & Acquisitions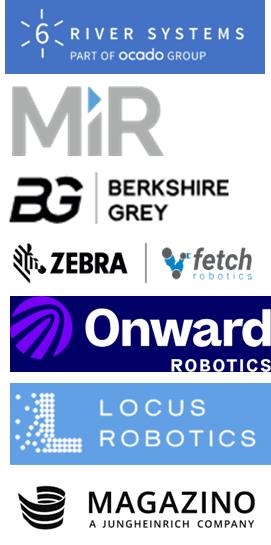 6 River Systems was acquired by the Ocado Group in the spring of 2023 from Shopify. The Ocado Group previously acquired Kindred AI, a provider of automated picking cell robotics.
AutoGuide Mobile Robots was merged with Mobile Industrial Robots (MiR) by Teradyne in the fall of 2022. Both AutoGuide and MiR were owned by Teradyne prior to the merger, with MiR exhibiting better growth potential.
Berkshire Grey was privatized in the spring of 2023 when SoftBank acquired all of the outstanding stock of the company that it did not already own. Berkshire Grey's Mobile Robotic Fulfillment utilizes a dynamically controlled fleet of mobile robots that ARC considers in-scope for this research.
Fetch Robotics was acquired by Zebra Technologies in the summer of 2021. The Fetch Robotics acquisition is complementary to Zebra's existing line of warehouse technologies, including its barcode scanners, RFID hardware, and inventory management software.
IAM Robotics announced (just yesterday) that it has changed its name to Onward Robotics. Although it is not a merger or acquisition, it is certainly a recent announcement.
Waypoint Robotics was acquired by Locus Robotics in the summer of 2021. I find the omnidirectional mobility of the Vector robot to be innovative, practical, and just all around "cool."
Magazino was acquired in August 2023 by Jungheinrich. Jungheinrich was a shareholder prior to the full acquisition. Jungheinrich stated that the Magazino brand will be retained and the company will continue to work with external integration partners and customers.
Large Investments Continue
It is worth mentioning that large sums of equity capital continue to flow into the mobile warehouse robotics market. In particular, 2022 was a banner year for private equity funding. Geek+ announced $100 million in funding in August 2022; Addverb Technologies obtained $132 million in funding from Reliance Industries in early 2022; Hai Robotics received over $100 million in financing in mid 2022; GreyOrange raised $110 million in funding in mid 2022; and Exotec raised raised $335 million in mid 2022.