Mos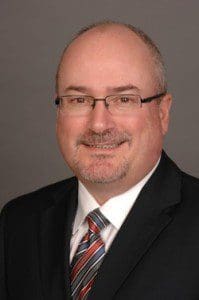 t logistics technology projects have their return-on-investment (ROI) center around the benefit they provide to the logistics organization (e.g. lower transportation costs or improved delivery service). For many companies, this can represent millions of dollars in savings and happier customers. This is good news, but what if that were just a piece of the bigger value story? There are many significant business-value opportunities from logistics solutions if you think outside the logistics box.
Many instances immediately come to mind that prove that logistics are an enabler of broader benefit. While many of these examples are retailers, it equally applies to distribution and high-volume manufacturers. Here are some quick examples:
A leading retailer implemented a purchase order to dock door visibility solution. It helped the supply chain organization save millions of dollars in inventory. However, the same information was used to evaluate supplier performance to contract. Supplier performance charge-backs for delivery non-compliance represented tens-of-millions of additional dollars to this retailer.
Another retailer implemented a similar solution to drive down inventory, again savings millions of dollars. The information was also shared with the merchandising/buyer organization. They are now the biggest user of the solution and are also saving millions of dollars because they no longer buy excess inventory to cover supply chain uncertainty.
Several retailers implemented an advanced pool distribution management that allowed them to lower their transportation cost by millions and more rapidly replenish their stores. Because the solution tracked the movement of every carton or item, they were able to provide instant notification of lost items, cutting theft and misplaced goods significantly. In addition, store labor costs were lowered significantly because they knew exactly what was coming and within a tight time window.
Several retailers implemented dynamic delivery appointment booking as part of their buying processes. Because the solution helped drive delivery density it reduced delivery costs by millions of dollars. However, the solution also made it easier for customers to buy products and value-added delivery services that generated tens-of-millions of dollars in incremental revenue.
A leading distributor implemented real-time GPS tracking for their outbound truck shipments to improve delivery reliability and productivity. However, they are now sharing that information with their customers to compete on customer service in a commodity oriented market.
The Big Picture is the Big Picture
Each of these companies recognized the opportunity to either share logistics information more broadly or enlist non-supply chain or logistics operations to be part of a bigger vision. As a logistics or supply chain professional, it's too easy to stay inside of the "box" when looking for ROI. However, for those who go beyond, the value is compelling. For example the benchmark study, The Transportation Management: Strategies and Tactics of Top Performers demonstrated that companies that believe transportation provides competitive advantage or have leading financial performance, do a much better job at sharing logistics information (see Figure) beyond the supply chain organization.
Getting buy-in beyond the logistics or supply chain organizations is critical to extending the value of logistics solutions. Logistics excellence can fundamentally alter the customer experience and make it a differentiator. When the customer owners see what logistics can do to help drive top line growth and compete better, they become one of the biggest advocates of logistics programs. But none of it will happen unless someone paints a vision of what could be done for those folks. The great news is that there are many examples of how this is happening right now with products like sand that are being sold for a premium because of logistics excellence.
Getting more than just the logistics value also means challenging the norms and urban legends of logistics. It's amazing how many logistics and supply chain professionals are operating with business process and technology assumptions that are outdated. For example, real-time location-based information for common carriers is becoming pervasive, when 5 years ago it was a black hole. What value could you add when you know where each of your shipments are right now and the inventory associated with them? What would you do if you or your customers or other trading partners had access to that information? The business value opportunities are endless.
Never before has logistics had the ability to make such a difference to a company's performance. However, that potential can get trapped if logistics and supply chain professionals don't think about business value beyond their organization and enlist a broader set of partners to help garner that value. What has your organization done to identify and capture business value outside of the logistics box? Let me know.
As Executive Vice President, Marketing and Services, Chris Jones <CJones@descartes.com> is primarily responsible for Descartes marketing activities and implementation of Descartes' solutions. Chris has over 30 years of experience in the supply chain market, including the last 10 years as a part of the Descartes leadership team. Prior to Descartes, he has held a variety of senior management positions in other organizations including: Senior Vice President at The Aberdeen Group's Value Chain Research division, Executive Vice President of Marketing and Corporate Development for SynQuest and Vice President and Research Director for Enterprise Resource Planning Solutions at The Gartner Group and Associate Director Operations & Technology for Kraft Foods.