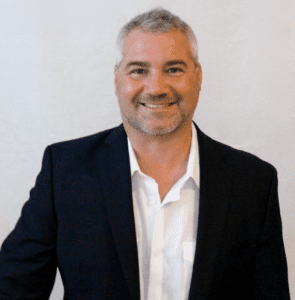 We're all operating in a social world and communicating through software. It's what we do. So where the old days of logistics management were focused on getting cheaper carrier rates, companies operating in today's freight environment must focus on collaboration—both with carriers and with one another. So how can a company go about gaining new efficiencies by collaborating across supply chains without disrupting current logistics processes?
The Answer Lies in the Cloud
Cloud-based transportation software not only exists, but it's also affordable and easy to deploy. In fact, thousands of shippers are already using cloud-based software to manage their freight and are benefitting from high levels of supply chain collaboration.
By leveraging a logistics community built around a cloud-based transportation management system (TMS), users manage their day to day freight with their contracted rates while leveraging the community for spot quotes when needed. Since companies typically only require spot rates 10-20% of the time, supply and demand communities that are built strictly on spot pricing have failed in the past because companies want to manage all of their freight on a single platform (i.e., both contracted rates and the occasional spot rate).
A community built around a cloud TMS that manages both negotiated and spot transactions becomes very "sticky." And as that community grows and expands, the levels of cross supply chain collaboration increase exponentially. All residing on a single, web-based platform, participants can seamlessly share information with one another. This results in very high levels of communication and collaboration, both of which translate into improved efficiencies and cost savings.
The benefits of the cloud technology don't end there. Once a platform is in place, and multiple entities are using it, those users can take an Uber-like approach to transportation procurement that would never be possible with a legacy system. Being able to connect with anyone, anywhere, and anytime opens the doors to a host of new opportunities. As "sharing" freight (i.e., one company fills the forehaul opportunity and another uses the backhaul on the same truck/route) becomes a reality, the resulting increase in carrier efficiency creates significant cost savings for shippers.
Getting Onboard
The first step to supply chain efficiency always begins with properly managing your own supply chain. This means that every company needs a TMS if it doesn't have one already. Ideally, the TMS is cloud-based, which makes collaborating with other supply chains much easier. However, don't despair if your company has a legacy TMS. Shippers can still leverage cloud technology in a "mode 2" fashion for cross supply chain collaboration, because one of the many benefits of most cloud technologies is its ability to integrate with legacy systems.
It's important to note that collaboration isn't a one-and-done deal. Companies that effectively leverage the cloud can continually hone and finesse their transportation strategies, all the while continuing to improve efficiencies and save even more money. By utilizing cloud technology and collaborating to leverage open capacity in other supply chains, shippers gain new levels of visibility, solidify relationships with providers, and enhance their bottom lines.
With multiple modes of transportation to choose from, and with many partners to collaborate with, companies can make their supply chains extremely efficient without much extra effort. All it takes is an investment in cloud software and a commitment to using that platform to tap into a collaborative community. It's as simple as that.
Dan Clark, Kuebix Founder and President, is a transportation industry veteran. He possesses extensive operations and sales experience gained from years of working with leading freight carriers and multibillion-dollar supply chains. Kuebix offers a transportation management system (TMS) that delivers true shipping intelligence empowering companies to capitalize on supply chain opportunities through visibility, collaboration and predictive analytics. Dan is a passionate thought leader on how technology is revolutionizing the logistics industry. You can read his unobstructed view of supply chain logistics in his blog "Supply Chain 20/20."