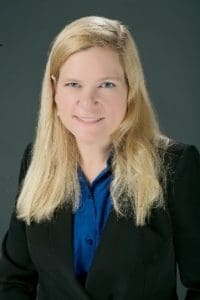 Books have been written, tools like Six Sigma have been embraced, and most people seem to agree that companies retain customers by providing good service and poor customer service results in lost business. Further, the cost of acquiring new customers is much higher than maintaining positive relationships with existing customers.
Data consistently supports these theories. A Business Insider Intelligence Report about customer service states that 66 percent of U.S. consumers are willing to spend more money with a company that provides excellent customer service. However, up to 60 percent of potential consumers have not completed an intended purchase because of a poor customer service experience. The report also states that it can take up to 12 positive experiences to offset one negative.
Many functions, including supply chain management, contribute to customer experience
But, where does customer service begin and end? While it is easy to equate the customer experience with those individuals on the front line dealing directly with customers, the root cause of many service failures can be found much earlier in the process, beginning with sourcing, inventory, and delivery.
For example, would someone recommend a friend stay at a hotel that offered a free continental breakfast, but was out of coffee five days out of seven? Or buy the latest "must-have" technology device if it was not available in stores as advertised? And does free shipping really matter if the flat screen TV is damaged? When viewed from this perspective, it is easy to see how supply chain performance can impact customer satisfaction.
High expectations, increased complexity as carriers become the "face" of their clients
The customer service challenge is also getting more complex with the growth of e-commerce and the presence of Amazon-like business models. Consumer expectations are high, and competition is fierce. And, in many instances, a delivery person may be the "face" of a company's brand to its consumers, with carriers that traditionally operated in a business-to-business world being asked to go beyond that model and also serve customers directly.
Finally, the more steps that are added to the lifecycle of any shipment, the more chances there are for errors that can ultimately result in a less than ideal customer experience. If a product that once went directly from a distribution center to a brick-and-mortar store as a less-than-truckload shipment is now being sent from a distribution center to multiple regional centers to be broken down into single unit shipments, with each being tendered to a courier for delivery to a unique residential location, the opportunities for a missed step in the process increase exponentially.
Digital era may require supply chain professionals to rethink their use of technology
In this environment, the days of managing transportation using spreadsheets and institutional knowledge may have a short "shelf life." However, technology solutions, like a Transportation Management System (TMS), can empower supply chain managers with greater control and visibility across their entire operation. In the age of speed, agility, and few second chances, technology may be the best way to improve supply chain performance and boost company sales and customer satisfaction.
Steve Banker, Vice President of Supply chain at ARC Advisory Group, will address this topic in a webinar, How Can a TMS Help You Improve Service, on Feb. 6 at 2 p.m. ET. He will be joined by Jose Flores of Sephora and MercuryGate's Hope Federer. For more details, click here.
Karen Sage is MercuryGate's Chief Marketing Officer (CMO) responsible for the company's global marketing, communications, sales enablement, and go-to-market efforts. She is a veteran with 20+ years of experience in business-to-business marketing and communications helping several industry leaders launch disruptive new categories, accelerate revenue growth, build leadership brands, and establish marketing organizations that scale globally. She comes to MercuryGate most recently from spend management solution provider, SciQuest. Prior to SciQuest, she was at CA Technologies where she served as vice president of marketing leading rapid growth initiatives. Her experiences leading growth also include multiple leadership roles during a 15-year stint at Cisco. Karen started her career having invented the NETSYS Performance tools at NETSYS Technologies, Inc., which was acquired by Cisco in 1996.