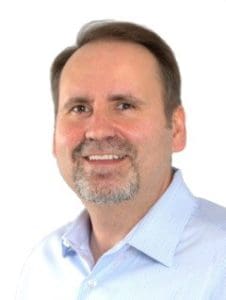 By definition, an ecosystem is a group of interconnected elements, formed by the interaction of a community of organisms with their environment. The same concept applies in the supply chain, where networks of organizations—including manufacturers, suppliers, distributors, retailers, customers, and carriers—are all involved in the hands-on delivery of a specific product or service.
While few would argue the important role that the manufacturing plant, warehouse, distribution center, and transportation channel play in getting goods from the raw material stage to the end user, at least one link in that chain is consistently ignored or overlooked. That's because for the most part, yard management methods are still manual data capturing and processing processes. This reality is creating significant challenges in today's fast-paced, omni-channel distribution environment where smaller and smaller orders are expected to reach their final destinations within ever-shrinking windows of time.
In the article titled Is Your Yard Ready to Join the Digital Revolution?, I stressed some of the key yard management challenges organizations are facing today. Corporations have made significant investments in managing their transportation and warehouse assets using transportation and warehouse applications; they now realize that without real-time, accurate trailer and shipment status information across their facilities, they cannot gain full value for these technology investments. For instance, delays in the yard can mean production down time for manufacturing operations, product spoilage if handling perishable goods, lost opportunities caused by stock-out for retailers, or credibility issues with carriers and customers.
Four Ways to Reverse the Tide
The good news is that these challenges are not insurmountable, nor do they have to plague your operations day in and day out. Here are four ways to gain efficiencies and increase velocity:
Don't think of the yard as a single facility problem. Sure, the tractor-trailer yard is an entity all its own, but we know that organizational silos are highly ineffective and slowly going the way of the 8-track-tape. Instead of viewing the yard as that "black hole" that exists between the warehouse and the transportation chain, look at it as a highly interconnected, vital part of the overall supply chain where inventory travels from point-to-point and delays affect the entire chain.
View the yard as a direct conduit to your customers. Along with being highly interconnected, the yard is also a critical juncture between your company and its customers. Many times, in fact, a truck that's leaving the yard will be your firm's last contact with its products and your customers' first interaction with the delivery. Make it a good one.
Use technology to create a highly-automated, digital yard. With a cloud-based Yard Management System (YMS) as a foundation— and adding unmanned drones, passive radio frequency identification (RFID) technology, real-time location systems (RTLS), and other digital tools to the mix—the digital yard enables organizations to share crucial information with other supply chain systems in real-time and allows companies to gain a holistic enterprise perspective.
Empower your carriers to participate in the ecosystem. Everyone wants to increase their customer focus and do what's right by their clients. They're all dealing with the Amazon Effect, and being pushed hard to maintain high levels of accuracy while operating at very high velocities. But how does a company go about setting up a transparent framework for achieving that goal? That's where yard technology and automation come into the picture by empowering carriers and allowing them to seamlessly participate in your company's ecosystem (while at the same time managing their own piece of the operation).
In this rapid changing environment, the only way to stay competitive, drive superior performance, and better serve your customers is by combining automation and investment in digital technologies. Thanks to advancements in technology including cloud computing, internet of things (IoT), drones, and mobile, the digital yard management experience is now real-time, data-driven, automated, integrated, and connected. It also provides immediate value to both warehouse and transportation operations and across the enterprise. We've seen that this is an important win in a distribution environment where efficiency, agility, and flexibility are a must.
Matt Yearling is CEO of PINC Solutions. He joined PINC as chief executive officer in March 2013 and is responsible for the overall strategic and operational management of the company. Matt's past roles include vice president and general manager of Encryption Products at Symantec Corporation, senior vice president of Global CRM Product Development at Sage Inc., Chief Technology Officer for Embarcadero Systems Corp (a Ports America company). As vice president of Oracle On Demand, Matt played a pivotal role in making it Oracle's fastest growing line-of-business.