Tomorrow is Halloween. Pumpkins have been carved, pumpkin seeds have been roasted, candy has been bought (and opened, eaten, and more has been bought), and costumes have been purchased or made. And tomorrow, children across the land will go door to door asking for candy, while dressed in these scary, funny, cute, or ridiculous costumes. It's certainly one of my favorite holidays of the year. But there is so much planning that goes into the holiday, especially when you look at the supply chain implications of pop-up Halloween stores. They run for a month and a half at most, and disappear on November 1. So many costumes and accessories to ship around the country, with anything leftover to be put in storage or sold at discount prices. It's actually mind boggling to think of all the effort and planning that goes into a theme store like this. That's why I prefer to sit back and just enjoy the day.
And now, on to the news.
Holiday shipping forecast:
Wal-Mart is jumping on the drone craze, becoming the latest retailer to ask permission to use drones for customer deliveries. The retailer applied to the Federal Aviation Administration (FAA) for an exemption from current regulations to make deliveries to customers in its parking lots and at customers' homes. Wal-Mart is also hoping to use drones to check on buildings, warehouses, and DC's. This aspect of the request makes sense as surveillance equipment cannot see these buildings from all angles, which is something a drone could fix.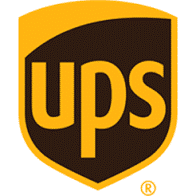 UPS announced rate increases will take effect January 2, including the second boost this year to its fuel surcharge and a near-doubling—to $110 from $57.50—of the fee to deliver oversize items, such as mattresses and patio furniture. The company's new round of rate increases includes a fee to help make up for cybershopping sites and big-box retailers' sharing of generous shipping discounts with vendors. This will be done through a move that charges for third-party billing. This new fee also will affect retailers that allow vendors to use the discounts to ship directly to consumers—skipping the middleman—or direct goods to their own shelves for restocking.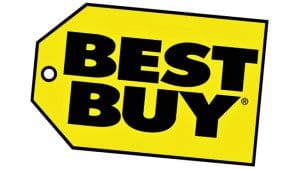 Best Buy has announced that it will offer free shipping on online orders from November 1 through January 2. This means the company is waiving the $35 minimum threshold to receive free shipping. For many consumers, this sounds like great news. However, how many orders will this truly affect? The home electronics retailer sells a wide array of goods, but the majority of those items, especially big ticket items, would already qualify for free shipping. The company is betting on the fact that a perceived discount will bring in customers.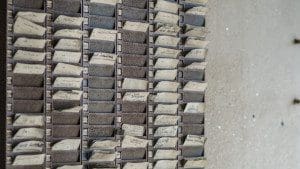 The carrier handling Amazon's same-day delivery services has been hit with a lawsuit by California truckers who claim the company has misclassified them as contractors. By not classifying them as employees, the suit claims they are thereby denying them wages and benefits. Four truck operators filed the class action litigation earlier this month on behalf of themselves and hundreds of other delivery drivers employed as part of Amazon's Prime Now service. With Prime Now set to expand and put the pressure on competing retailers to meet same day delivery expectations, this lawsuit could potentially derail plans.

Doorman is coming to Chicago. The startup is aiming to eliminate the problem of consumers missing deliveries. Basically, the company allows consumers to schedule their own deliveries, as late as midnight. Instead of taking delivery whenever the shipper arrives, Doorman users provide an online retailer with their personal "Doorman address" (a location in the Doorman warehouse). The company then signs for you and holds the package until you're ready to receive it. Users are alerted through a notification in the Doorman app, and can schedule their delivery from 6 PM to midnight, 7 days a week. The company is now live in Chicago and will be live in New York soon. It is certainly an interesting business plan for congested cities, allowing consumers to schedule a pick-up time instead of having packages left on their doorsteps.
The country's average at-pump diesel price dropped another 3.3 cents during the week ending Monday, Oct. 26, according to the Department of Energy's weekly report. The average price of a gallon of on-highway diesel is now $2.498. Prices dropped in all regions across the nation except California, which saw a slight increase of five-tenths of a cent. The most expensive diesel in the U.S. can be found in California at $2.813 per gallon, followed by the Central Atlantic region at $2.62 per gallon. The cheapest fuel can be found in the Gulf Coast region at $2.299 per gallon, followed by the Lower Atlantic at $2.396 per gallon.
As I wrote about in last Wednesday's column, both UPS and FedEx are getting ready for the holiday rush by hiring a combined 150,000 seasonal employees. This week, both companies released their holiday forecasts. UPS expects 630 million packages during the holiday season, with its busiest day expected to be December 22, when it will deliver an estimated 36 million packages. FedEx expects to handle 317 million, an increase of 12.4 percent over the previous year. Between the two companies, that is almost 1 billion packages to be delivered during the holiday season – or about a quarter of the packages that Santa will deliver on Christmas Eve alone.
That's all for this week. Enjoy the weekend, trick or treating, and the song of the week, Thriller by Michael Jackson.