Two decades ago, I didn't know postal operators in foreign countries unless I had a pen pal in the region. The role and range of services offered by postal companies have changed considerably since the advent of e-mail, the internet, and most importantly, the exponential growth of e-commerce. Singapore Post (SingPost) is one such domestic provider that has been in the press for its increasing presence in today's digital economy.
In 2014, Chinese e-commerce giant Alibaba took a S$312.5 million stake in SingPost. Shortly thereafter, a Wall Street Journal article featured SingPost's new S$182 million e-commerce logistics hub being built to support Southeast Asia's burgeoning direct-to-consumer retail channel with parcel carrier and contract logistics services.
These developments piqued my interest in SingPost, and six months later I shared a session at HighJump's user conference with Peet Leong Kok, the Deputy CEO of Quantium Solutions (Quantium), a SingPost's subsidiary focused on e-commerce logistics business. This serendipitous meeting provided me with the opportunity to learn about the finer details of SingPost's growing e-commerce business and the e-commerce logistics technology platform the company established to support its transformational growth plans.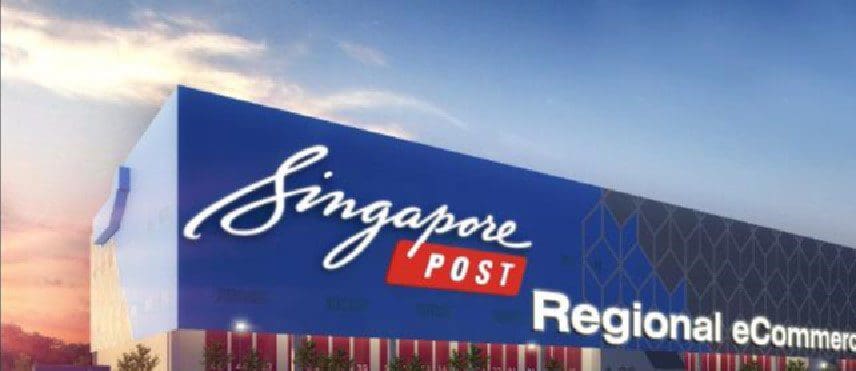 Taking the Leap of Faith in E-Commerce Fulfillment
SingPost projected that its core postal business was in decline and that e-commerce logistics would be the growth engine of the future. The company was well-positioned with its existing logistics network to support the anticipated growth in e-commerce parcel delivery. SingPost also saw an opportunity to grow a complementary full-service 3PL business focused on e-commerce fulfillment. However, the company was established as a postal and parcel company, not a full-service logistics provider. The Quantium business unit would have to expand its facilities and information technology capabilities to support the complex requirements and expected growth of e-commerce fulfillment.
The company evaluated the throughput profile of e-commerce fulfillment operations, which led to several key findings like dealing with a high quantity of orders with a low number of items per order, a high number of SKUs, and a great deal of seasonality. The company would also have 3PL customers with distinct needs and others with similar requirements among them. Similar requirements would include a desire to get up and running quickly with connectivity between the warehouse management system (WMS), e-commerce store fronts, order management, parcel shipping, and other software to support the "order through last mile delivery" processes.
The Quantium E-Commerce Fulfillment Technology Platform
The Enterprise WMS Solution
The Quantium team looked at a number of warehouse management systems and the final choice was HighJump Warehouse Advantage to support Quantium's logistics centers.  The flexibility and adaptability offered by Warehouse Advantage and the Advantage Architect platform distinguished HighJump from the other WMS solutions. Adaptability was considered critical to Quantium's needs, as the company knew that it would have to configure the solution to align its capabilities to support high levels of labor which are typical of warehouses in the Asia Pacific region. To efficiently onboard new e-commerce fulfillment customers, Quantium established standard procedures to be used "out of the box". For unique customer requirements, HighJump's adaptability allowed Quantium to easily specify and deploy screen changes and other modifications for its customers. The HighJump system's adaptability and Quantium's standardized on-boarding procedures enabled Quantium to shorten the customer implementation and on-boarding process to just three weeks.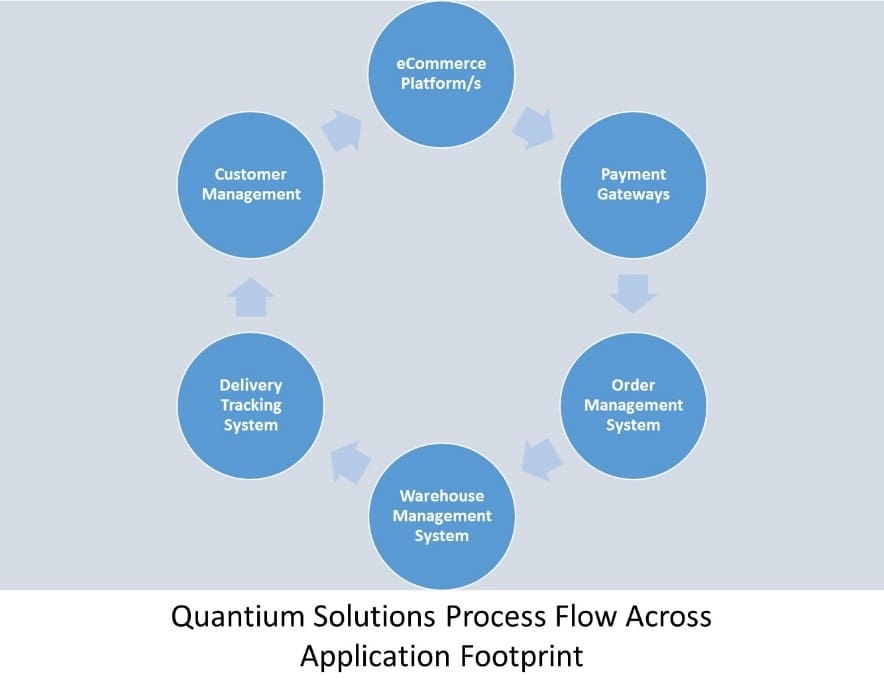 Finally, Quantium found it comparably easy to maintain existing configurations and modifications during system upgrades. This is due to the ability to deploy screen changes and make deeper level process changes in the HighJump system without adjusting the source code. All of these WMS adaptability features significantly lowered the total cost of ownership for Quantium, and made it a strong fit for the company's WMS requirements.
Increasing Efficiencies through Warehouse Automation
Most of Quantium's warehouse workers utilize traditional RF (radio frequency) handheld devices to deliver and receive communications with the WMS. At the same time, Quantium realized that most workers and potential hires are already familiar with the Android smartphone operating system. Quantium decided to leverage the existing smartphone platform, and developed its own mobile warehouse application running on Android. The Android handhelds with the warehouse application deliver additional operational efficiencies by shortening employee training times and offering lower costs per device. Although these devices are not ideal for every worker, they are well-suited for certain operations and to help on board temporary workers quickly during seasonal peaks.
To reach the next level of efficiency, Quantium has deployed warehouse automation and is integrating the equipment with its WMS. Vertical lift systems are operational and the S$182 million regional e-commerce logistics hub is in full operation, with its warehouse automation linked to the fully automated parcel sorting system.
Integrated E-Commerce Technology Solution
To become a global leader in e-commerce logistics services, Quantium needed to do more than integrate warehouse automation to its WMS solution. It needed to offer a complete end-to-end solution. Integration with e-commerce front-end systems and last mile parcel systems is particularly important to e-commerce logistics. To achieve this, Quantium built a middle layer that natively connects with web stores for order extractions and status updates. The HighJump WMS is also integrated with the SingPost delivery system and order management systems, key Asian online marketplaces, and ERP (enterprise resource planning) systems.
Operational Results
Singapore Post Group operates more than 50 fulfillment centers worldwide with a global e-commerce logistics network spanning 19 markets across Asia, Europe and USA. The logistics revenue of the Singapore Post Group, of which Quantium Solutions is a part of, increased by 34.7 per cent to $626 million on the back of increased e-Commerce logistics activities as well as the integration of new subsidiaries into the Group's e-commerce logistics network in the fiscal year ended March 2016. Planning for the future clearly paid dividends for Singapore Post Group.